The Baltimore Convention Center hosted the 43rd Annual Mid Atlantic Nursery Trade Show or MANTS on January 9th, 10th and 11th.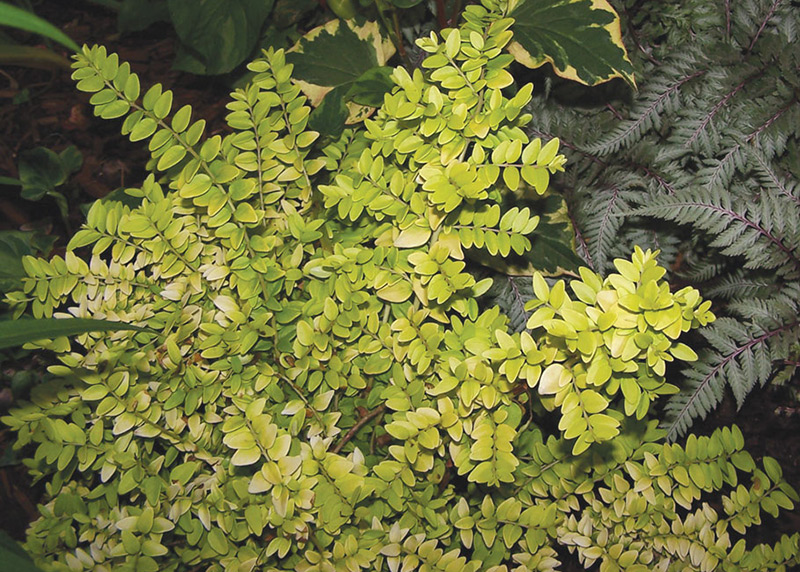 Long considered the 'Masterpiece of Trade Shows,' the event is much anticipated and enjoyed by everyone involved in the nursery trade – nurserymen, landscape contractors, landscape architects and plant brokers. It provides a benchmark for all plant and horticultural enthusiasts and helps us get through the cold, dark winter.
OvS' Eric Groft, John Knowlton and Lili Herrera attended this year. Our team benefited from conversations with Pierre Bennerup, Marc Laviana and Peter Culp at Sunny Border Nurseries, Katy Bolt and Alex Bluemel Betz of Kurt Bluemel, Inc, Ed Tankard and Mary Beth McManus at Tankard Nurseries, Claudia West of North Creek Nurseries, Paul Babikow of Babikow Nursery, Nancy Young of Manor View Farm, George Bridge of Acorn Farm and many others.
MANTS is known for attracting a colorful cast of characters and this year was no exception. However, one character missing was Wolfgang Oehme, founding partner of OvS. Wolfgang passed away in December 2011 but had made his attendance at MANTS an annual event for decades. He and his entourage were known as the "Wolf Gang" and always were a highly anticipated part of the show. He was missed but remembered by many this year.