It appears that the DC-Baltimore area is dodging another winter storm.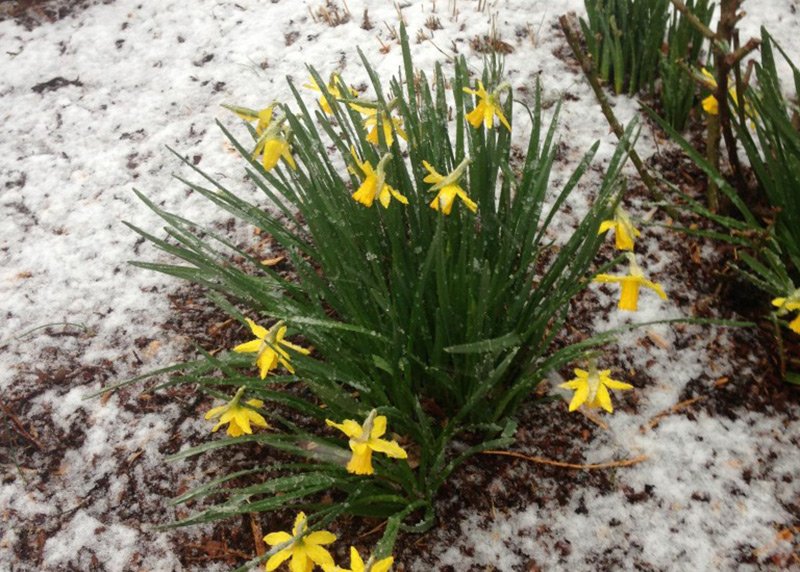 Today's snow isn't the winter blast that forecasters were predicting.
The Hamamelis 'Arnold Promise' and Narcissus 'February Gold' in our front garden here on Capitol Hill certainly don't mind a little winter weather. In fact, these and many other plants thrive during late-season cold spells.
OvS Principal Eric Groft grew up in Lancaster, Pennsylvania, where the farmers would call these late winter storms "Onion Snows," named for the fact that the tubular Allium plants were emerging and visible above a blanket of white.