The June 26, 2014 edition of the Washington Post Magazine features a piece about outdoor art in Washington, DC-area gardens.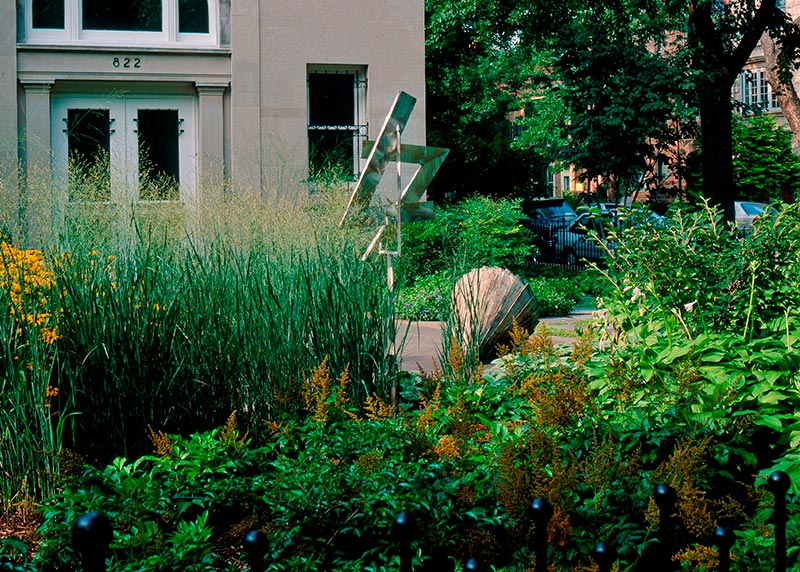 Included in the article is Dr. Gary Mintz's garden on Capitol Hill. Dr. Mintz is a long time OvS client and an avid art collector, and his garden features sculpture by Paul Chaleff and George Rickey.
OvS often designs with the arts in mind. The firm's 2011 book, The Artful Garden: Creative Inspiration for Landscape Design, illustrates how to absorb the essence of inspired design to create the perfect garden.