On Saturday October 1, 2011, Oehme, van Sweden (OvS) Principal Eric D. Groft attended the annual UVa School of Architecture Dean's Forum at Morven Farm, the former estate of Mr. John Kluge.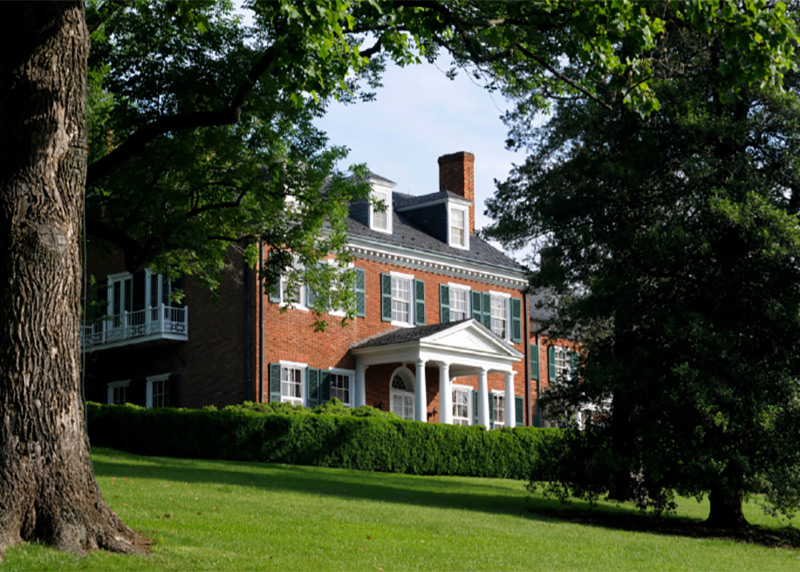 Starting at 4:30 at the Barns at Morven, an exhibit of student, faculty and alumni collaborative research and the resulting curriculum was on display. Cocktails were served at the Main House and Formal Garden and guests were allowed to tour the Japanese Garden and Tea House, featuring a cascading waterfall and lily pools. Dinner was then held at the Meeting Barn and Theater ( Mr. Kluge termed this structure his "fun barn" – doesn't everyone need one?). Warren Buford, Executive Director of the School of Architecture Foundation welcomed and emceed the event. Speakers included Thomas H. Bishop, Foundation President and Dean Kim Tanzer.
Eric was accompanied by Jane Howland, the youngest daughter of former Professor (and Eric's mentor) Benjamin C. Howland, along with faculty member Nancy Takahashi and her husband architect David Oakland. Other alumni at the event included E. Taylor Armstrong, Alan Dynerman and his wife Nancy Seybold, Mary Kay Lanzillotta and her husband Lee Becker, both of Hartman Cox Architects, Tim Leahy of Annapolis and David Haresign of Bonstra/Haresign Architects of Washington, DC.
In 2001, Mr. John Kluge gave the Morven Estate to the University of Virginia Foundation for educational and charible purposes. Located in southeastern Albemarle County, the 7,379-acre gift is valued in excess of $45 million and more than doubled the University's holdings.