Townhomes on Capitol Hill
The redesign and redevelopment of Townhomes on Capitol Hill, a 5.3-acre abandoned public housing site in the Ellen Wilson neighborhood of Washington DC, created 154 units of mixed-income housing and has received eight national awards for excellence. The neighborhood revitalization is nationally recognized as one of the most creative solutions to replacing abandoned, formally segregated public housing.
The landscape design provides a fresh and attractive living environment for residents of mixed income rentals and market-rate townhomes. The design enhances period architecture, mirrors the charm of nearby streets, and helps weave the new neighborhood into its surrounding context. Traditional streetscape elements—ornamental metal fences and streetlights, small front gardens, and tree-shaded sidewalks—are purposely reminiscent of historic Capitol Hill.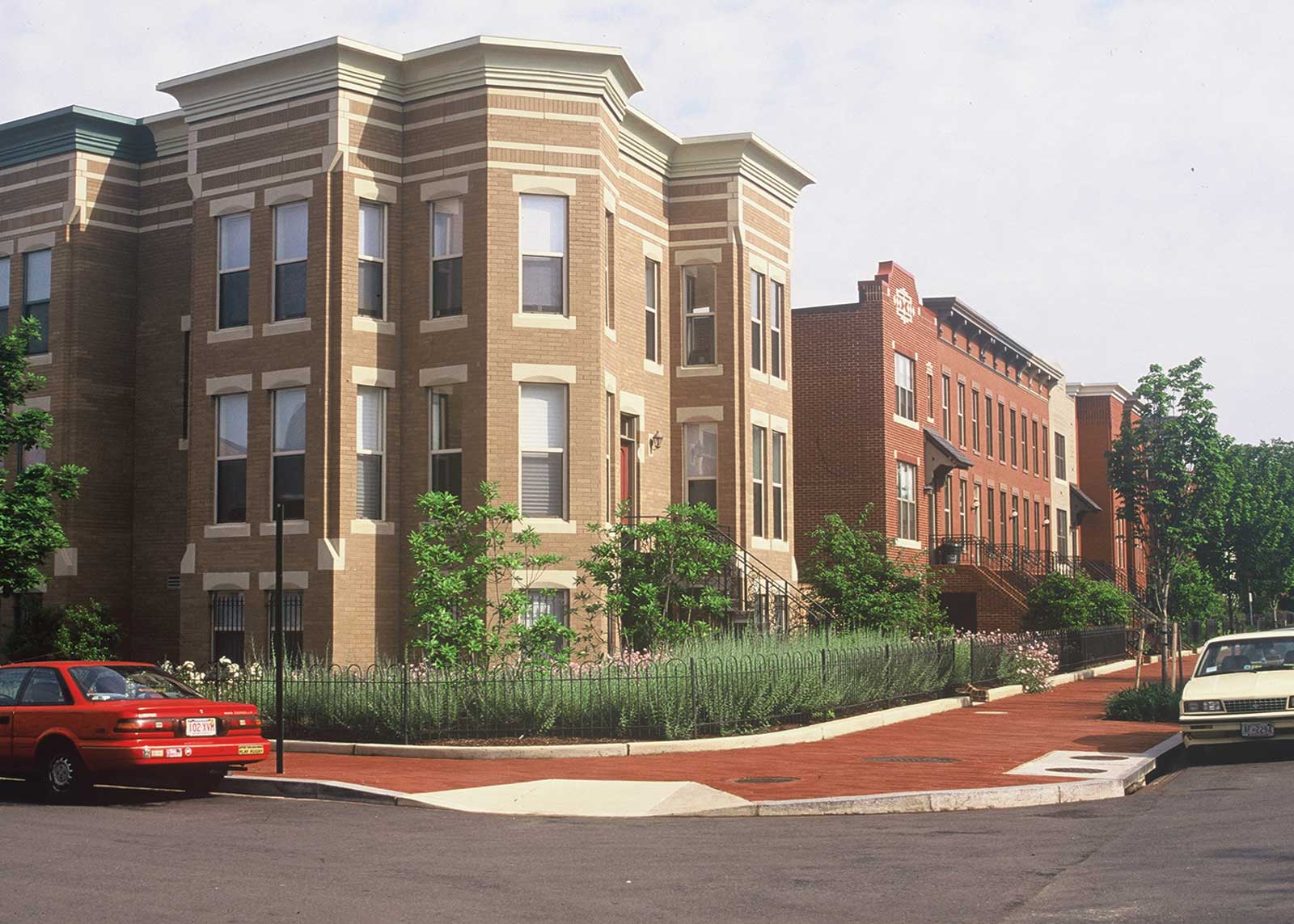 © OvS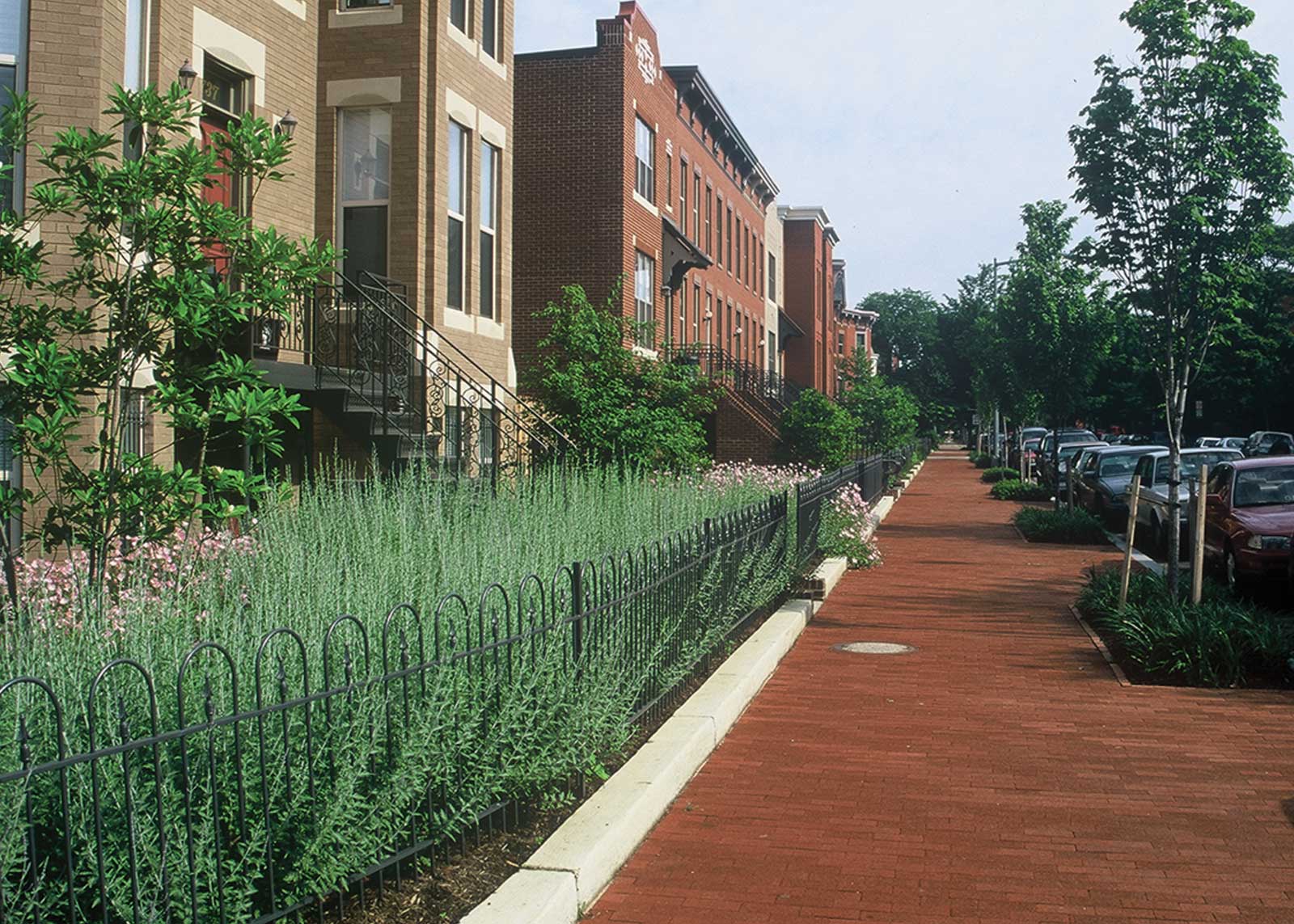 © OvS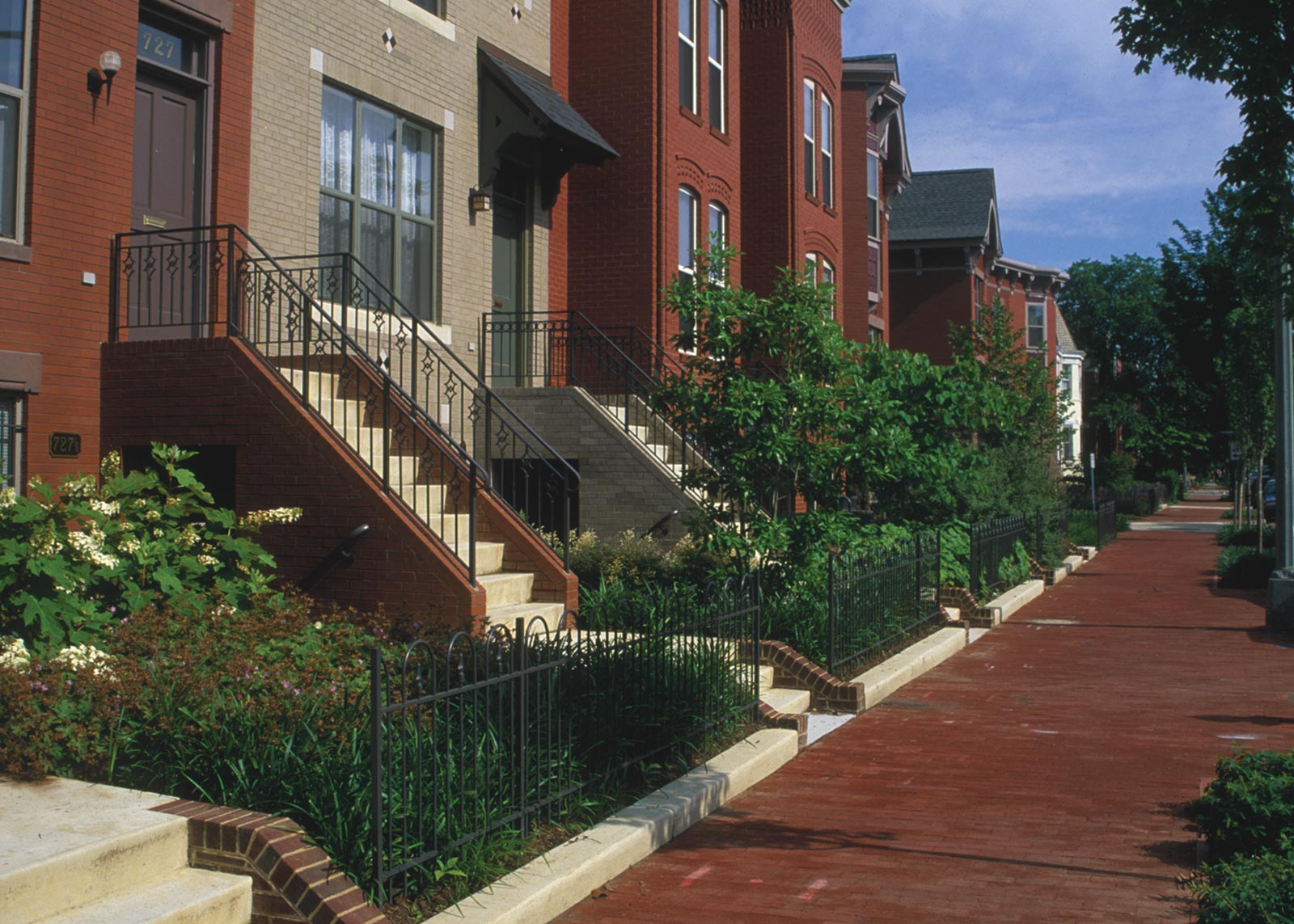 © OvS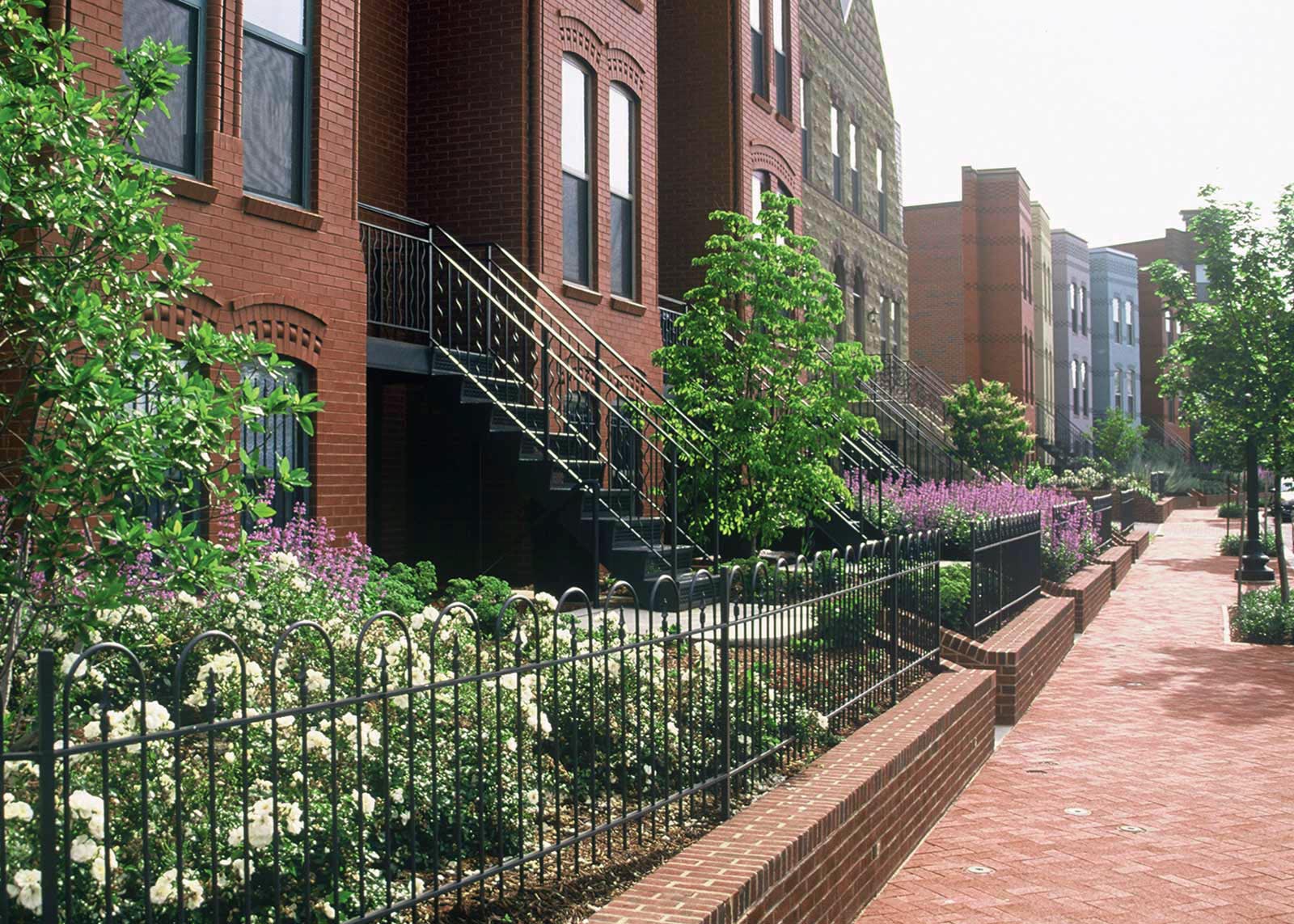 © OvS