Working with Oehme, van Sweden has been a very educational experience. It was as though someone had lifted a curtain in front of me and I was seeing gardens for the first time. — Owner
Situated on a narrow lot between Potato Road and the Atlantic Ocean, this garden, known as Boardwalk House, tells a captivating story.
Severe beach erosion, a result of a series of nor'easters, required the property's original house be relocated farther from the shore. To keep the pool on the original property, municipal code stipulated that a new house needed to be built on the site. This garden, designed to blend with the newly opened ocean view,  complements the modern architecture of the new home, a nod to the client's love of contemporary art. The pool was lengthened slightly to work with the proportions of the new house and its thick granite coping and terrace paving is surrounded by native beach grass and flowering forbs, which vary in color and texture throughout the seasons. A corten steel firebowl adds a simple rusticity to the house and garden. Erosion control fencing, also required by code, furthers the provincial narrative. Boardwalk House provides an intimate seaside experience within the immense scale of the ocean and the unending Hampton's sky.
This project is a collaborative effort with Eric D. Groft, Landscape Architecture, D.P.C.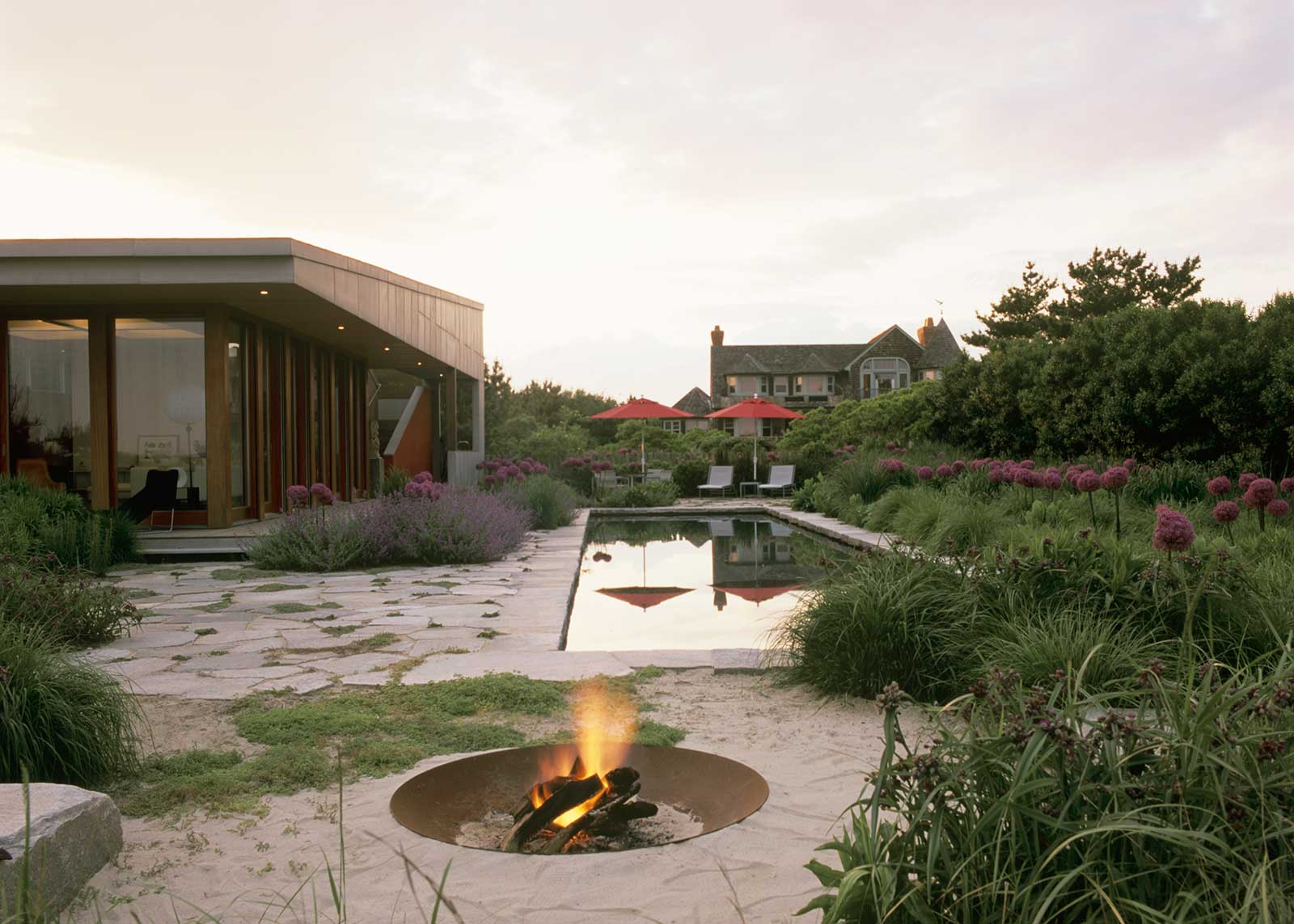 © Richard Felber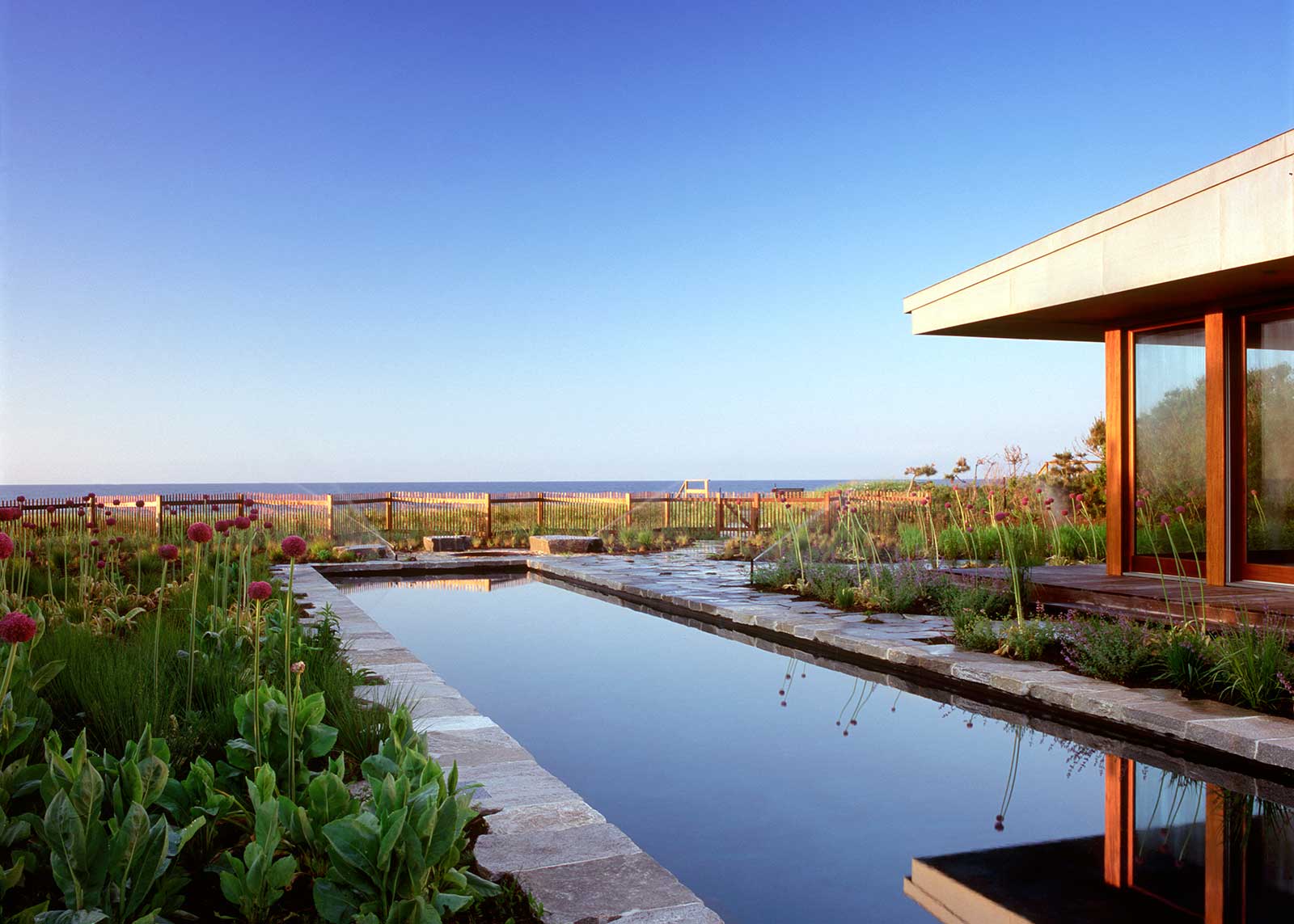 © Richard Felber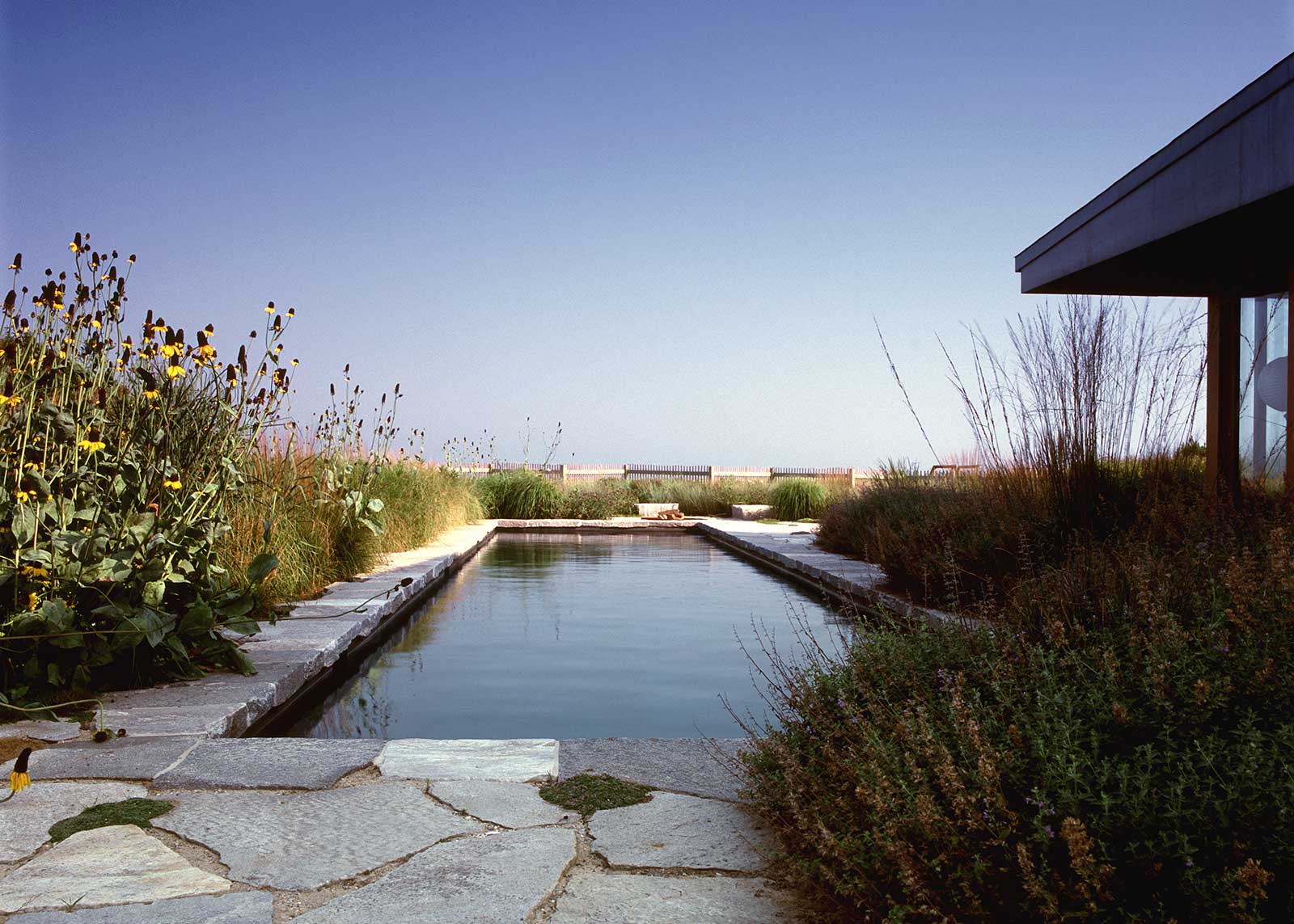 © Richard Felber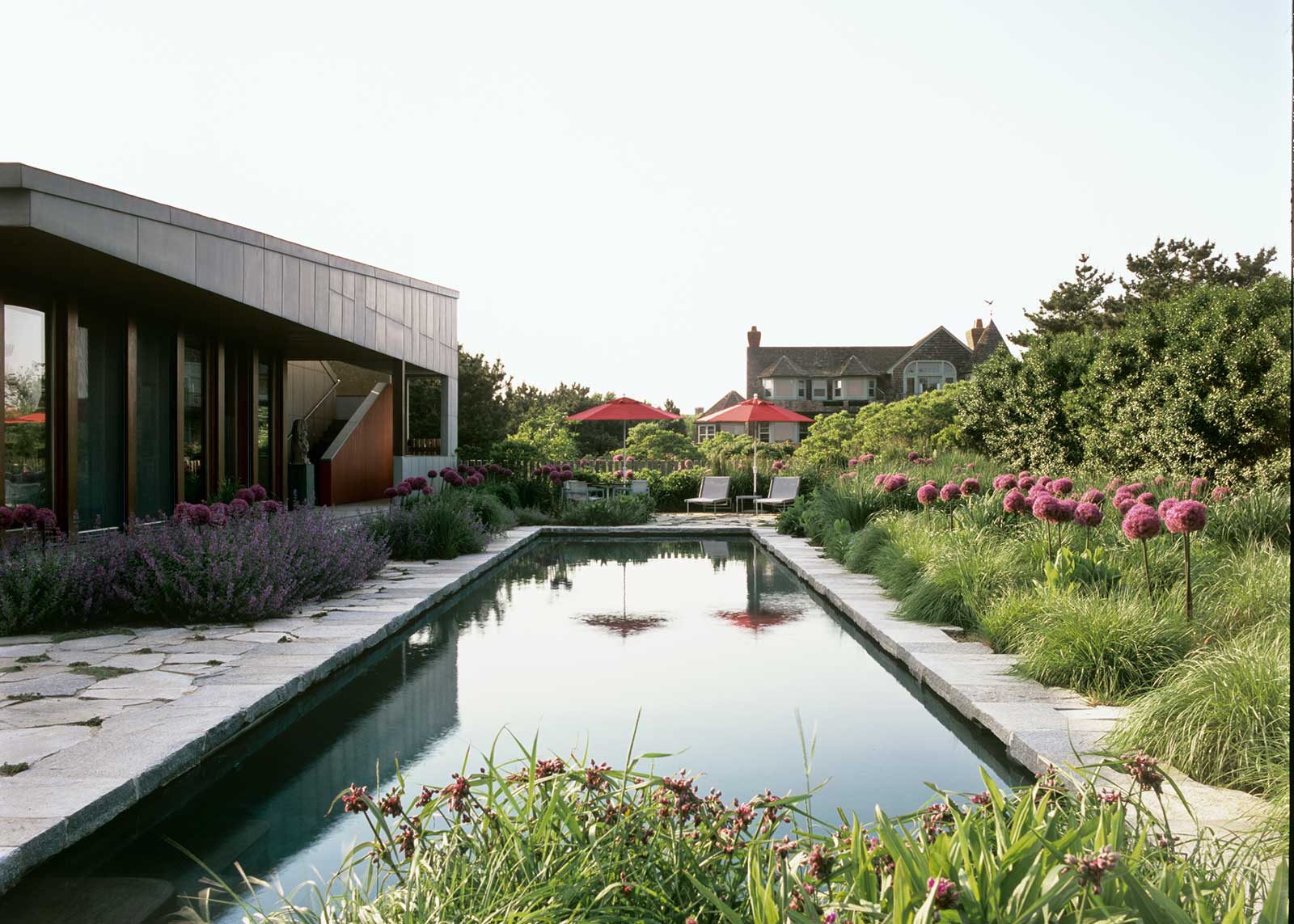 © Richard Felber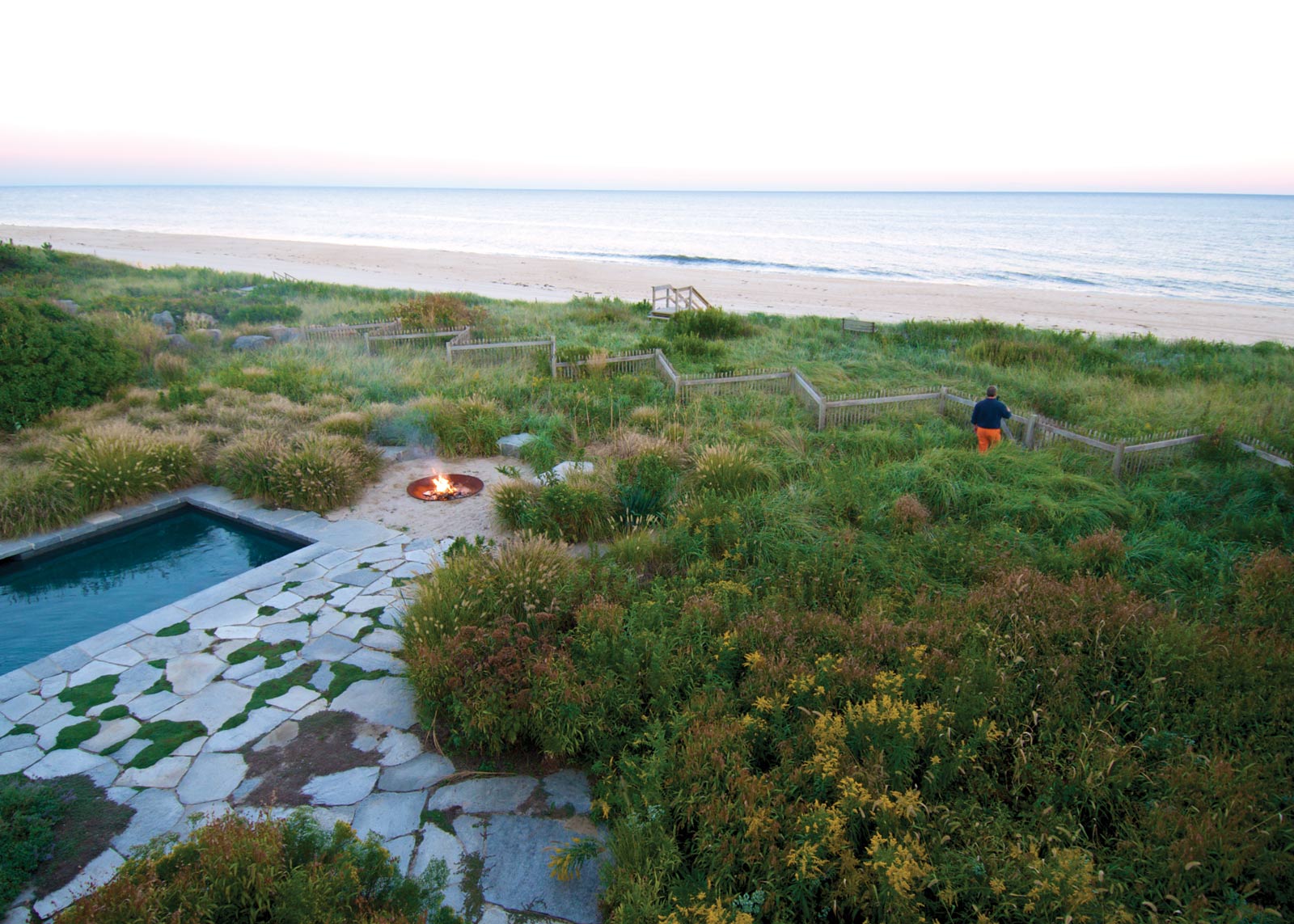 © Doug Young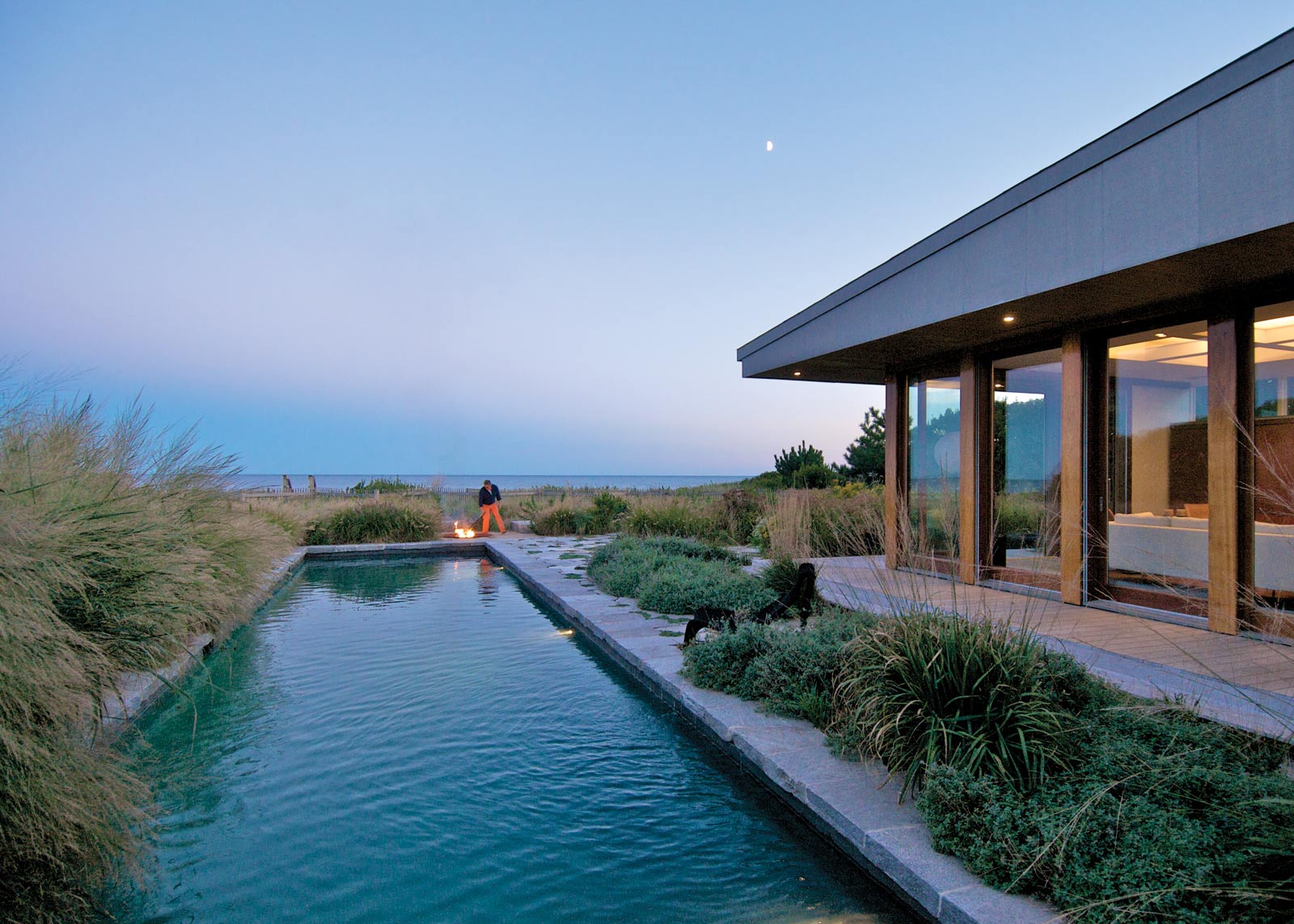 © Doug Young