Madison Square Park Tower
Madison Square Park Tower, a collection of boutique residences, tops out at 777-feet above Manhattan's Flatiron District. The building, a sculptural glass silhouette, widens as it gains height. 75-feet across at its base, the tower gradually expands to 125-feet wide at the 65th floor.
The base of the Tower celebrates New York's natural and cultural histories. Constructed of the same granite used for the historic United States Custom House in downtown Manhattan, the base and accompanying entry are a nod to the bygone era of doorman-staffed entrances. Entry gardens, crafted to cultivate four-seasons of interest, soften the rugged granite and create a welcoming entrance for residents and guests.
Atop the five-story base, an outdoor living room boasts commanding views of the surrounding city. Richly planted containers and an arbor screen the space from the city's ambient din and provide an oasis five stories above the street.
The design delivers a distinct sense of place and reflects a unique understanding of living well.
This project is a collaborative effort with Eric D. Groft, Landscape Architecture, D.P.C.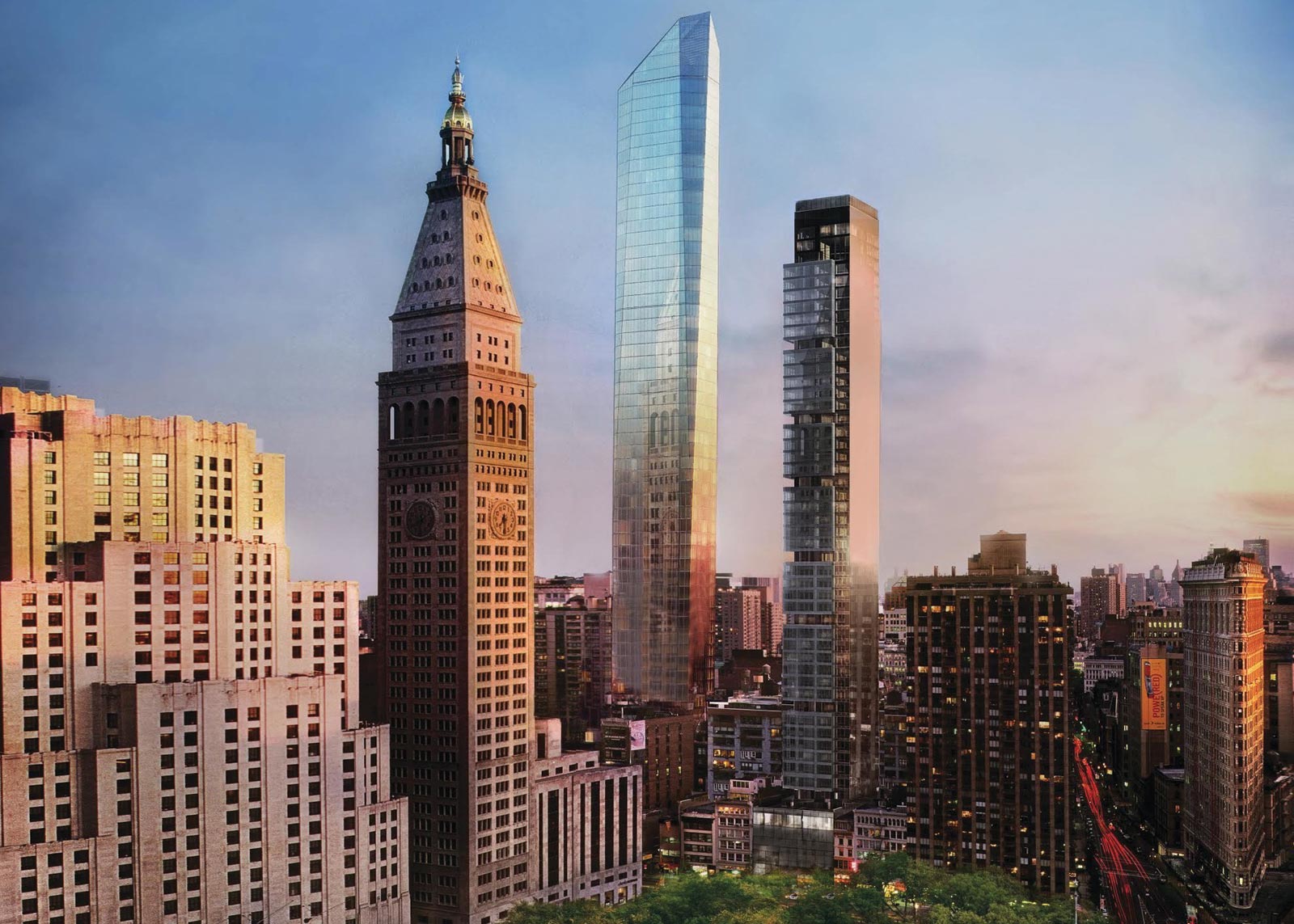 Courtesy of KPF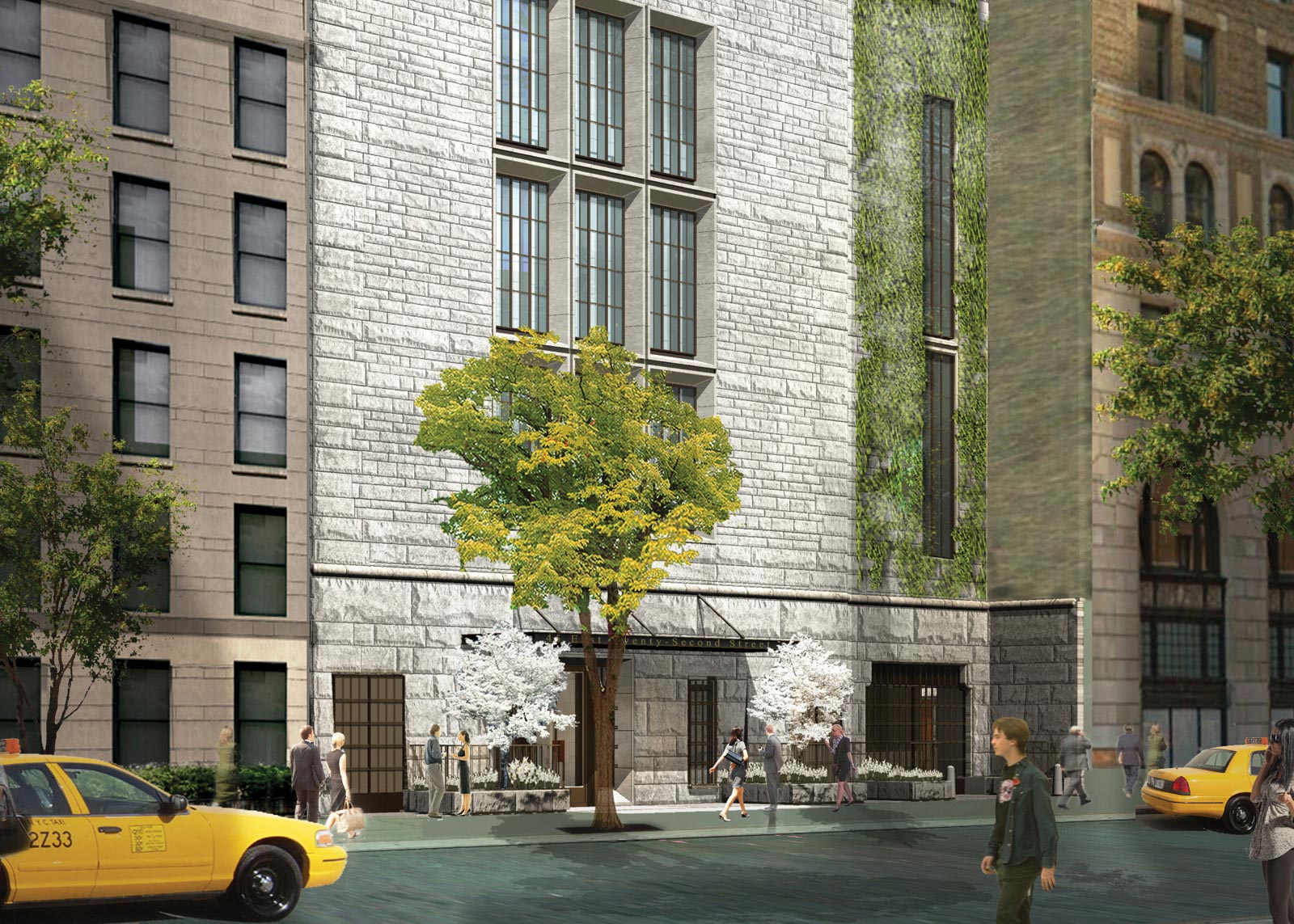 Courtesy of KPF

Courtesy of KPF