Riversville Road
Greenwich, CT
The design for this home in north Greenwich, Connecticut converts the estate's original 19th century farmhouse, entirely transforming this piece of architectural history into a more contemporary residence. Tucked into the area's rolling terrain, this 25-acre estate sits adjacent to Riversville Road, surrounded by the lush rolling hills of golf clubs, the National Audubon Society's Fairchild Wildflower Sanctuary and many nature preserves.
The steep sloping of the land – up to 25% grade – severely limits the available green, lawn space, however the owners of the property and Oehme, van Sweden used these limitations to their advantage – designing the estate's grounds to contain as little lawn as possible, and fill the acreage instead with numerous terraces, walkways and native plantings. Plantings around the estate include an English cottage garden with a lily pool and other aquatic vegetation, as well as a hillside terrace of wild meadow plants. The selection of plants was based on the farmland's ecology as well as the plants' ability to support bioretention, allowing them to support and conserve their historical grounds.
Contemporary highlights of the property include a renovated in-ground pool, a small putting green and, per the requests of the homeowners, a woodshop. Despite the lack of a traditional lawn, the estate fits seamlessly into its surroundings and is enhanced by an entry garden centered on a millstone water fountain that welcomes visitors to the lush estate setting.
The interior – while still maintaining its historic essence – has been transformed by Ellie Cullman of Cullman & Kravis, Inc. into a modern residence.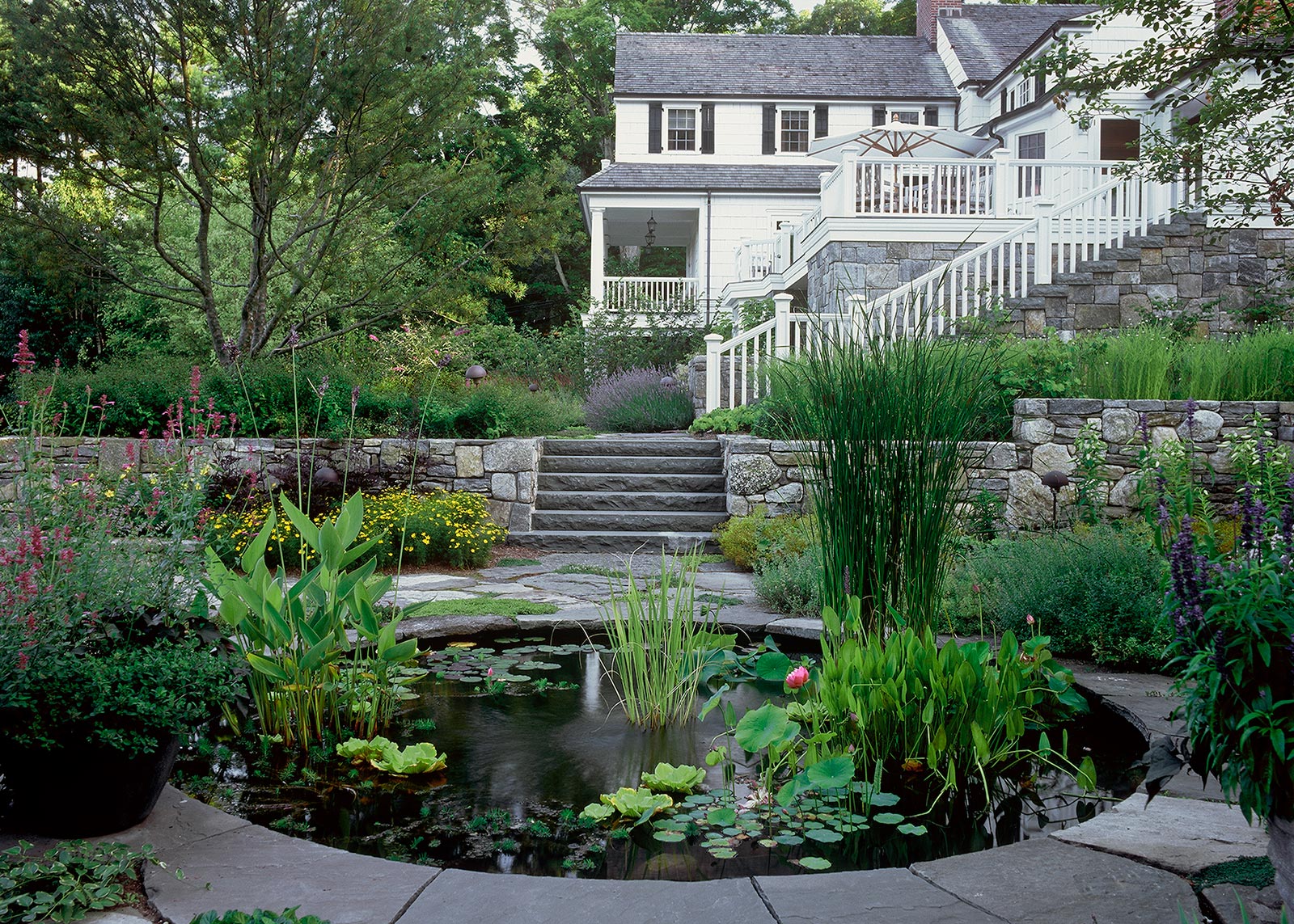 © Richard Felber