A collaborative effort between client, landscape architect, and design team, the site of a former nursery is now a two-acre retreat for two art collectors and their family. Equidistant between the ocean and agricultural land, the garden celebrates the beach and the farm and compliments the clients' sculpture collection.
The site's garden rooms offer multiple forms of active and passive recreation. Interwoven collections of perennials and grasses enclose areas for a pool, spa, and fire bowl. Twin pavilions, built with cedar shingles that echo the design of the home, anchor space for entertaining and delineate the area from the recreational lawn beyond. The heart of the garden is a sunken, contemplative courtyard that features a 30-foot long water trough, an allusion to the nearby farm fields. Towards the north west corner of the property, stepping stones lead into a secret garden that sits beneath the canopy of a 100-year-old specimen Fagus grandifolia (American Beech) tree. Carefully placed sculpture, including offerings from Joel Shapiro, Bernar Venet, and Jun Keneko, allows for interplay of garden and art throughout the property
The entire garden serves as a bioretention area. Bioswales connect to dry wells that route excess water to the groundwater below. Plantings cover eighty percent of the site, which results in nearly net-zero runoff.
This project is a collaborative effort with Eric D. Groft, Landscape Architecture, D.P.C.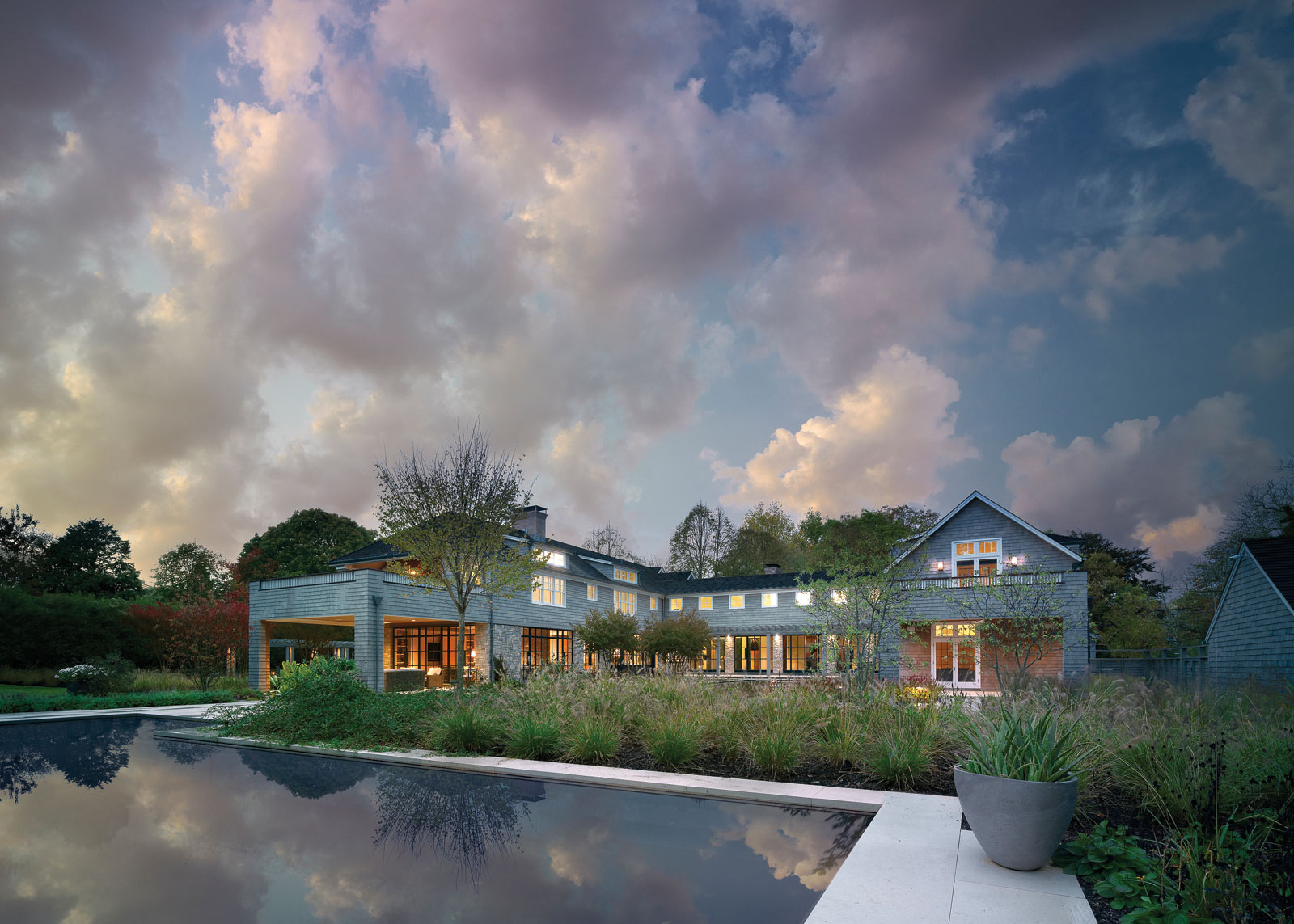 © Don Pearse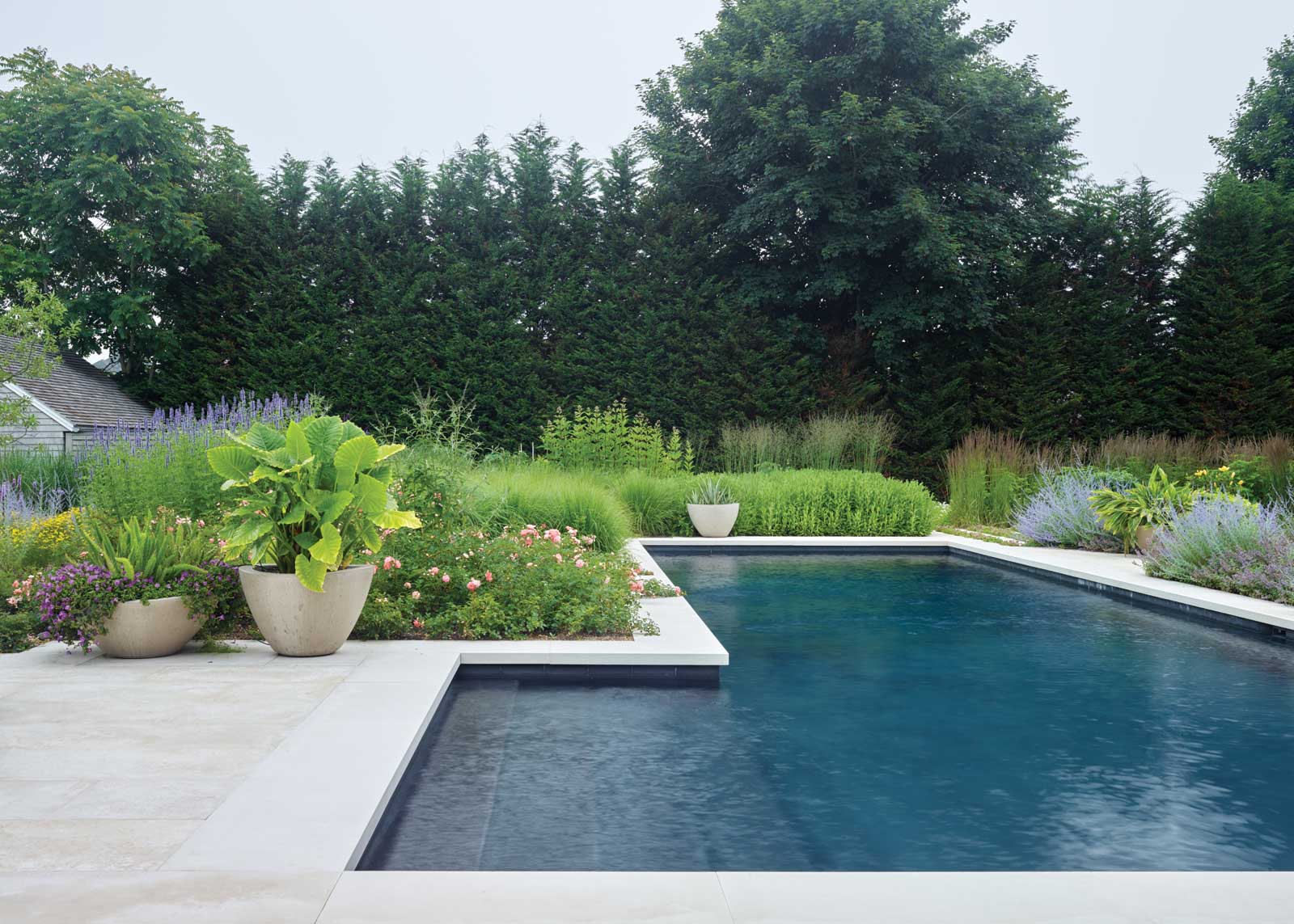 © Marion Brenner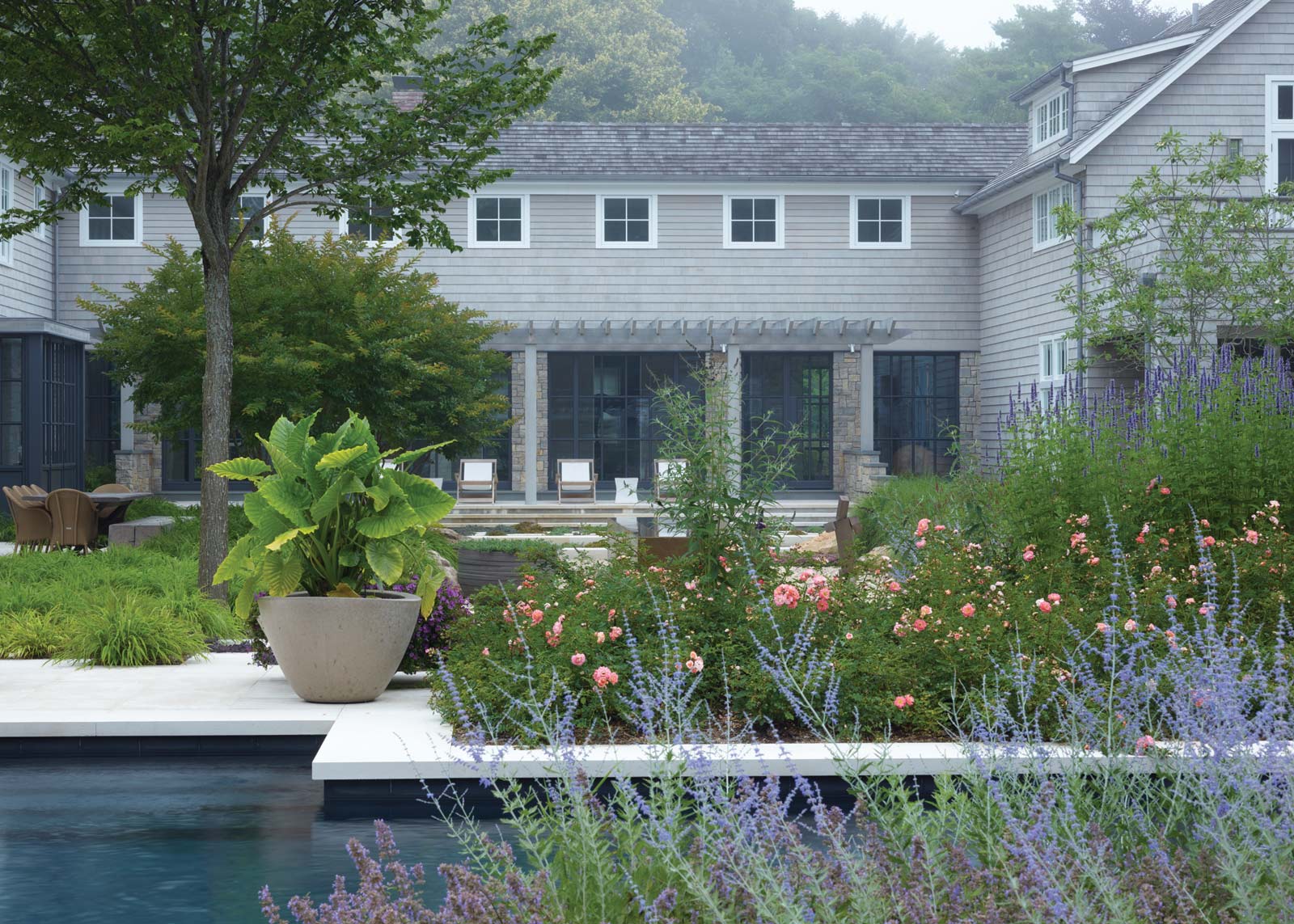 © Marion Brenner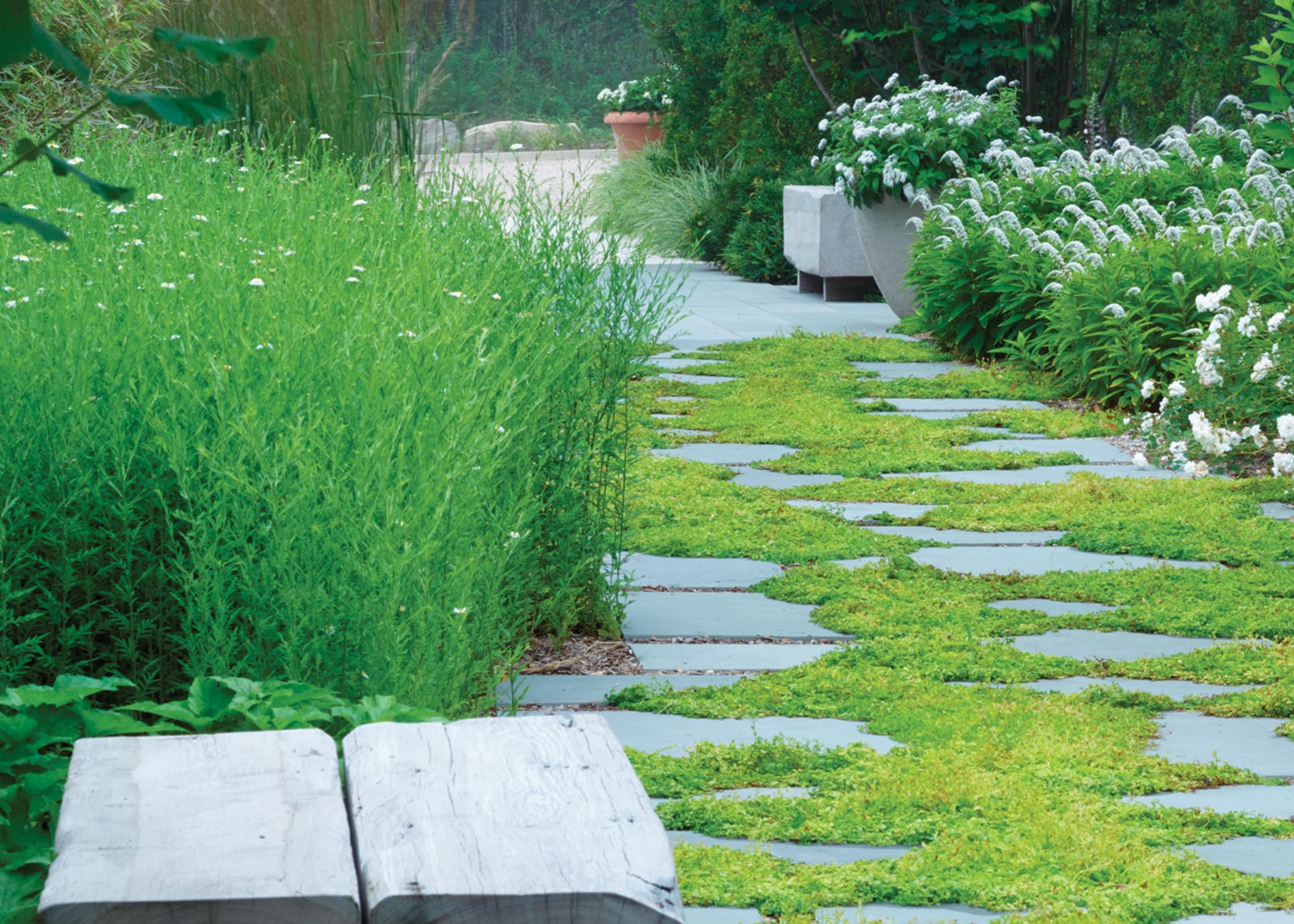 © Marion Brenner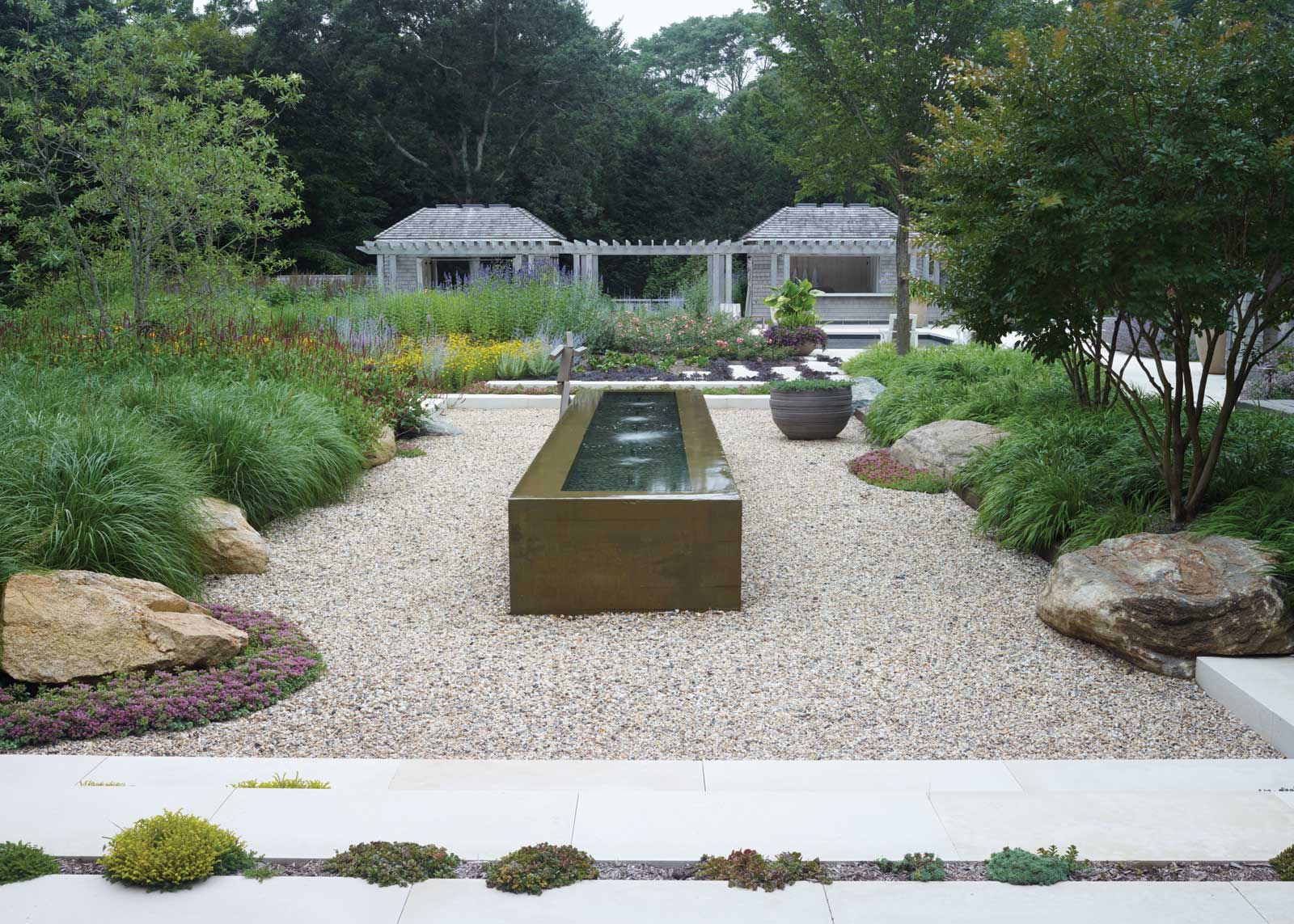 © Marion Brenner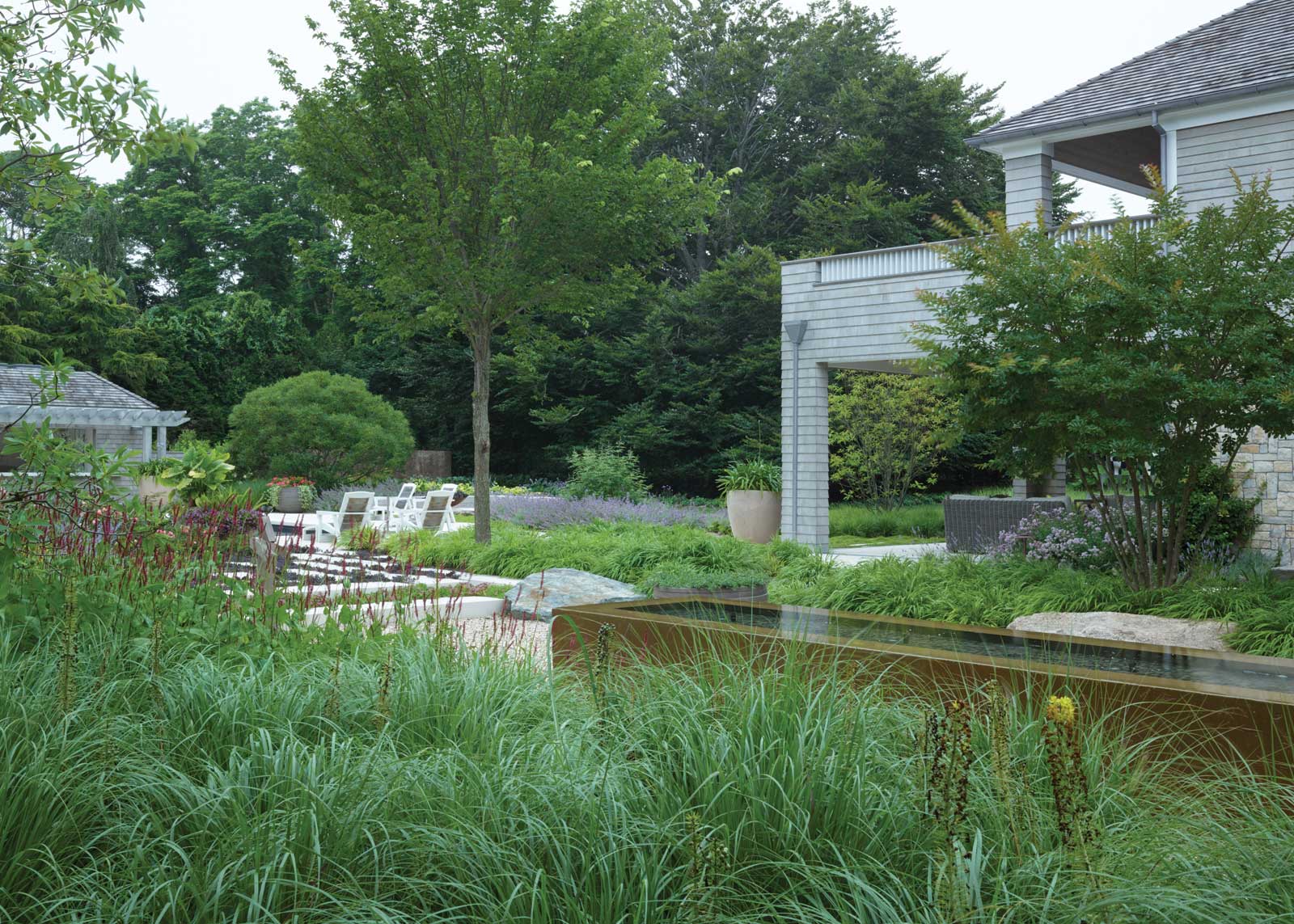 © Marion Brenner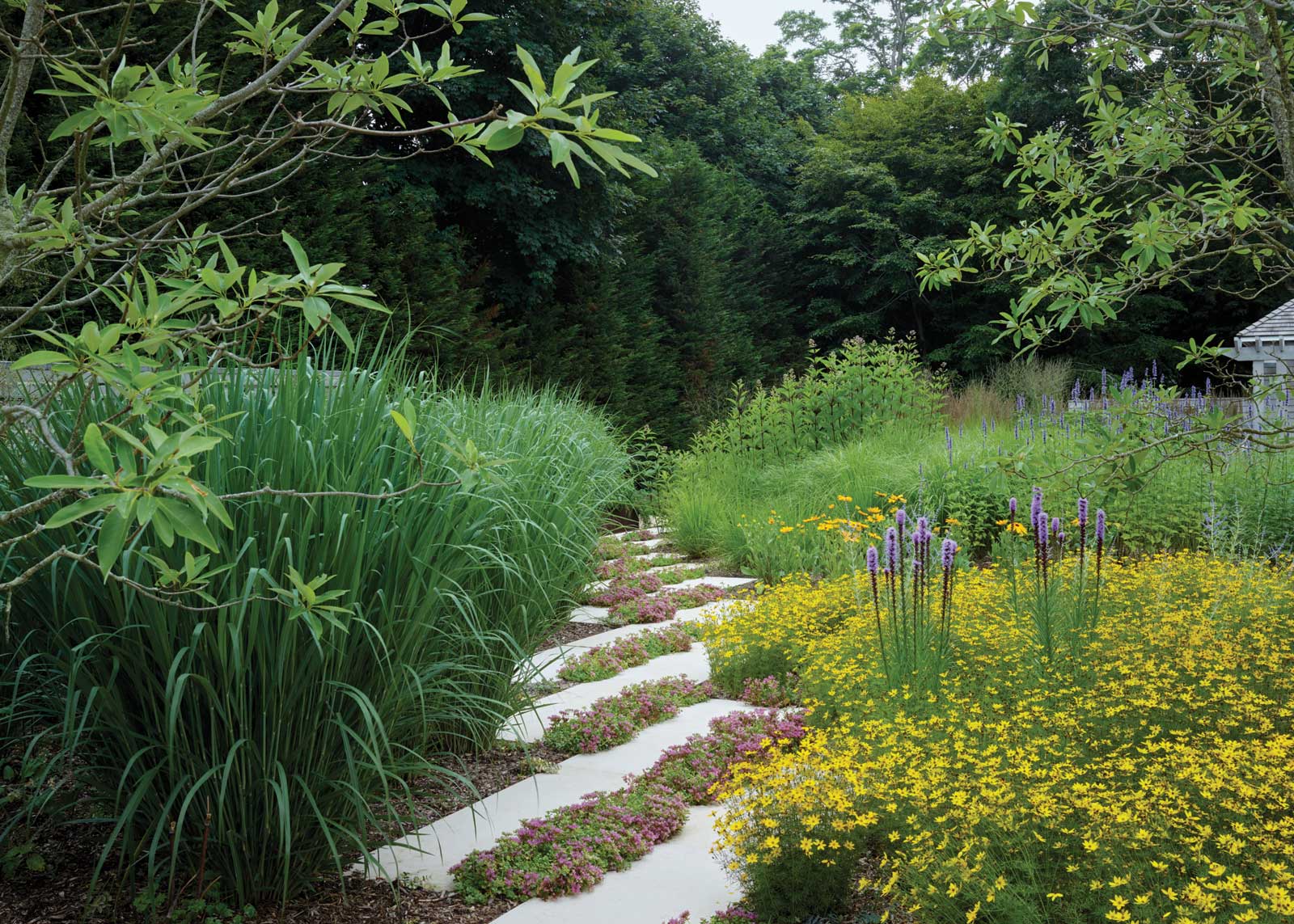 © Marion Brenner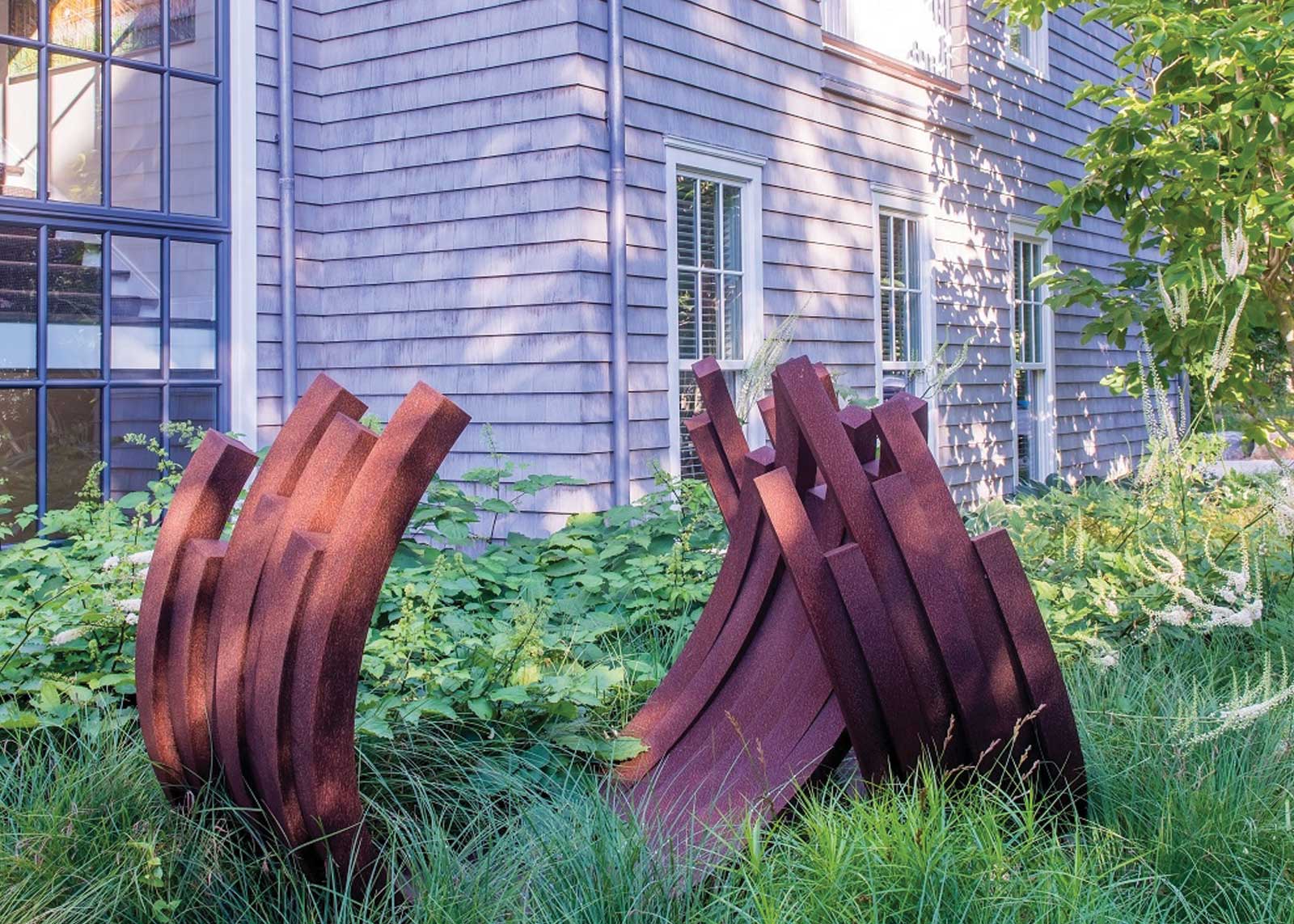 © Rob Cardillo