18th Century Horse Farm
Southern New England
OvS' Master Plan and design for this 100-acre farm in Southern New England preserve its 18
th
-century aesthetics, allowing it to maintain its wild – yet tranquil – beauty. The home sits deep within the Titicus Reservoir Drainage Basin on the New York-Connecticut border and draws inspiration largely from its natural surroundings. The landscape is interrupted only with streams, upland paddocks and bridal paths that weave through the land; even the more modern driveway leading to the house is surrounded by a natural, highly detailed garden.
The property is planned around the natural divisions of the land, taking into consideration the site's wetlands, woodlands, meadows and equestrian amenities.  Highlights include a four-acre, native-planted meadow, a woodland ephemeral garden, a pond, and multiple riding rings.
Despite its historical beauty, the home maintains its functionality in the modern world. The renovations of the farmhouse, barns and stable include the transformation of a cottage into a guesthouse – ensuring the farm a place in the 21st century. The residence received extensive coverage in Classical Invention: The Architecture of John B. Murray, a monograph by the project's architect.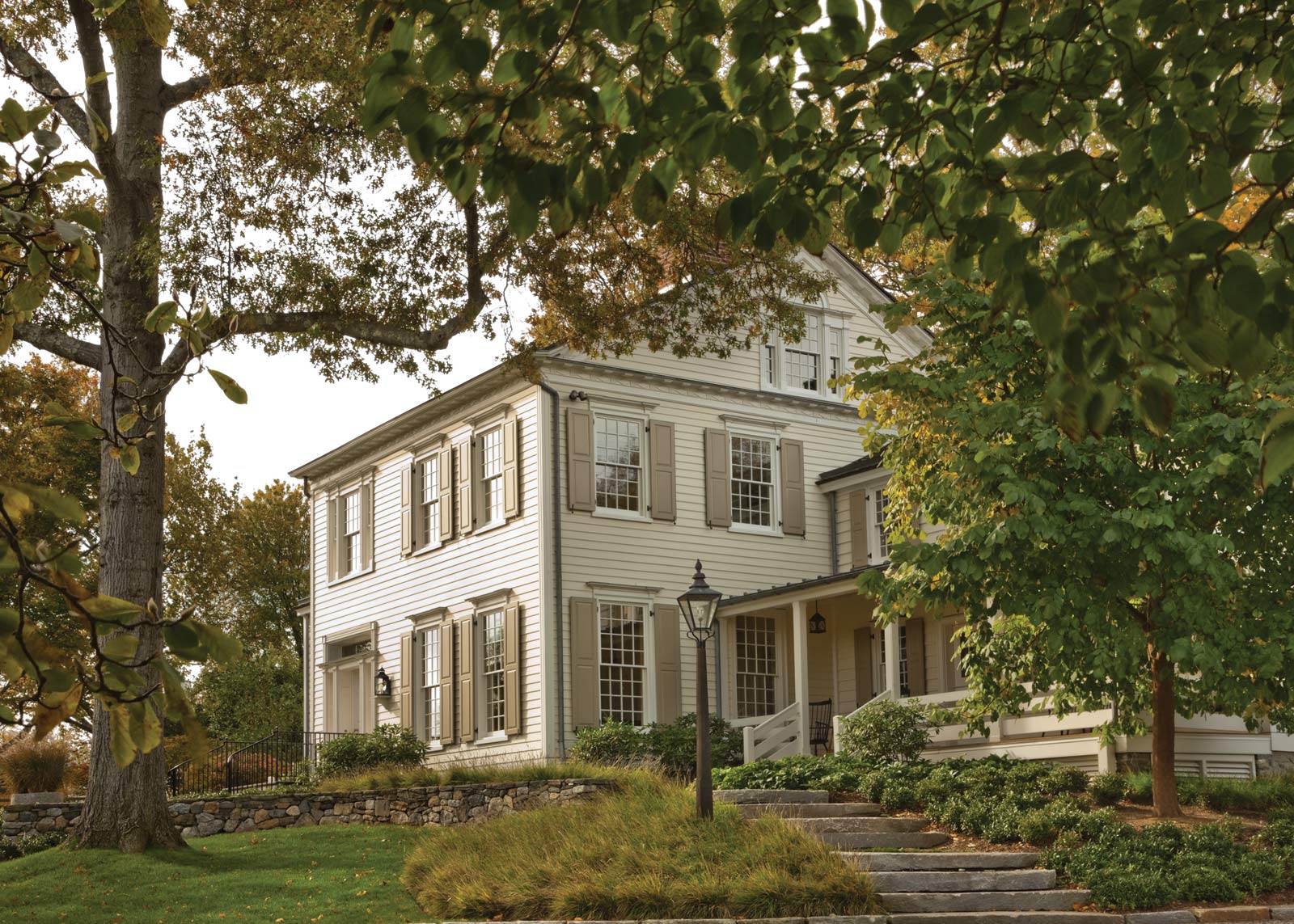 © Durston Saylor