One of Oehme, van Sweden's esteemed, long time clients, Chicago Botanic Garden, welcomed OvS back to design and oversee construction of The Kleinman Family Cove at Chicago Botanic Garden.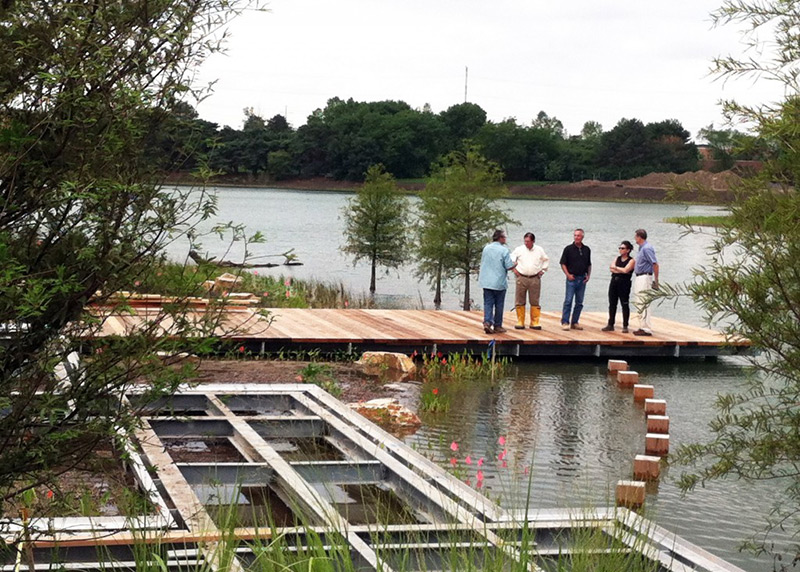 Part of the Garden's three-acre Learning Campus, The Kleinman Family Cove encompasses a ½ acre site, consisting of five docks over the Garden's lake, as well as a pavilion built into the natural grade for outdoor discussions and lectures.
Lisa Delplace and Stacilyn Feldman traveled to Chicago in July to lay out the perennial plantings on-site. The project is nearing completion, with the addition of three aluminum grating docks forthcoming, and many aquatic plantings to complete the shoreline. Lisa and Stacilyn worked alongside staff from Sexton's Landscape Concepts as well as staff from the Botanic Garden to lay out nearly 1500 perennials, adding to the Garden's extensive collection of specimen plantings.