Martin Luther King Jr. Memorial Library Reopens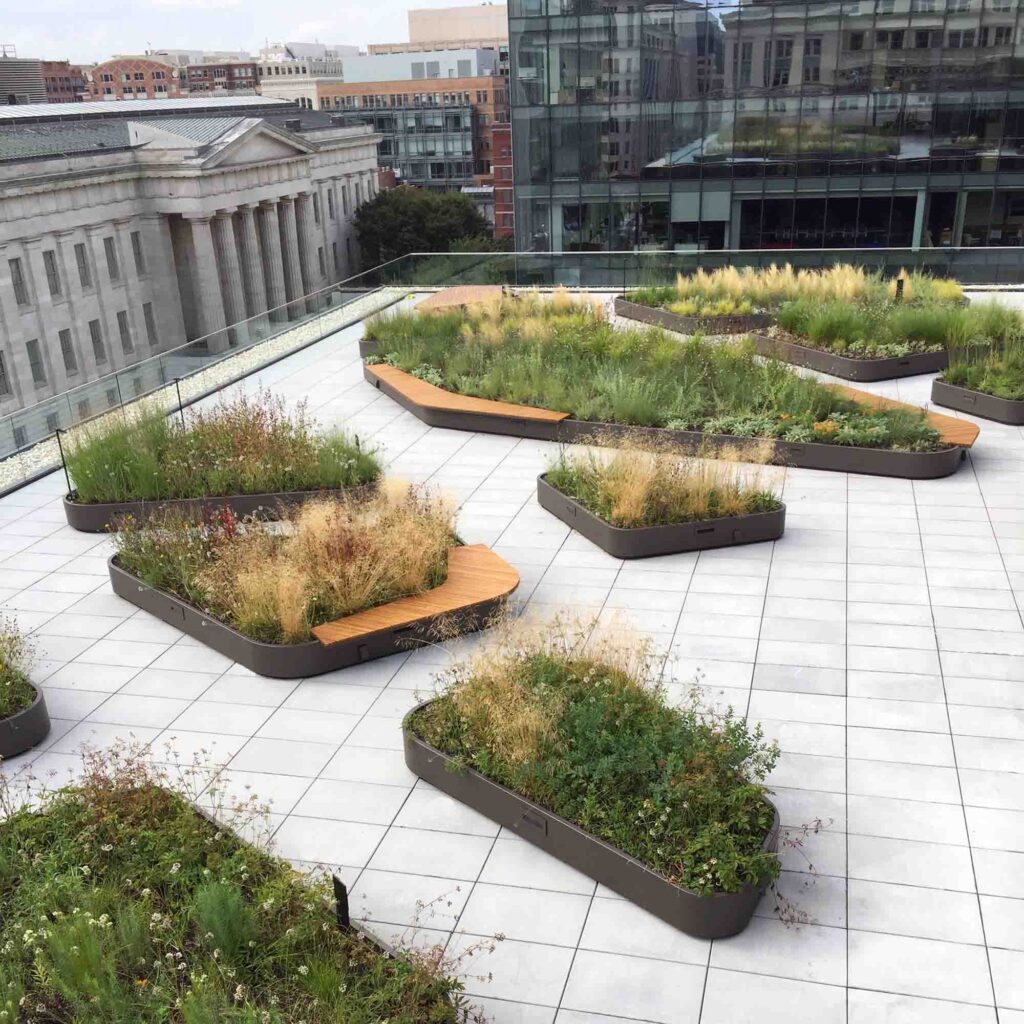 After a five-year effort, the Martin Luther King Jr. Memorial Library reopens today with limited services.
In 2015, OvS was selected to develop the project's landscape through construction, as part of a team that includes Mecanoo and OTJ Architects.
Two extensive green roofs, one covering a newly-constructed upper-level deck, total over 26,000 square feet. Their drought-tolerant sedum plantings capture stormwater, mitigate the heat island effect, and serve as a viewing garden, as these landscapes will be seen from the surrounding (and taller) office buildings.
At the ground level, the narrow, back-of-house terrace is expanded by the removal of a parking garage ramp. This new, exterior outdoor café space will include shade-tolerant planting, amphitheater seating, monolithic granite benches, and informal café tables and chairs.
Along the public right-of-way, street trees are maintained but their planters are expanded to contribute landscape to DC's public realm. Re-installation and repair of large granite pavers surrounding the building reinforces a loyalty to the beauty of Mies van der Rohe's original design, complementing the library's enhancement with new shapes, colors, textures, and materials.
A 17,250 square-foot exterior amenity terrace on the 5th floor provides ample space for private events and enhances educational opportunities for the library's younger users. The space is shaped by large-scale, intensive planters with floating wood slat benches, and they showcase a Native Pollinator Garden, Garden of the Senses, and Seasonal Viewing Garden.
Although the library is open at a limited capacity, we're excited to have this institution return to service in our city.
Libraries are a pillar of the community. They serve us beyond bookshelves—as community centers, computer labs, and pillars of social justice.
The Martin Luther King Jr. Memorial Library will continue the legacy of bringing all people together.
We are truly honored to have been a part of this project.