Leading with Landscape: North Carolina's Research Triangle
This week's guest blogger is Julie Matthews, a member of OvS' design team. Together with Principal Eric Groft and Associate James Joyce, Julie recently joined The Culture Landscape Foundation (TCLF) in Raleigh, NC for the Leading with Landscape IV: Transforming North Carolina's Research Triangle Conference and Tour.
During the TCLF conference, Eric, James and I had the opportunity to explore The Research Triangle, a name given to the region comprised of the University of North Carolina (Chapel Hill), Duke University (Durham), and North Carolina State (Raleigh), which has established itself as a technology / research hub since the end of the era of agricultural industries.
We visited the North Carolina Museum of Art where the new contemporary West Building houses a stunning sculpture by Patrick Dougherty. The museum site has an interesting history-evolving from a state prison to the art museum property and now incorporating park/sculpture grounds, which do an excellent job of connecting visitors to the landscape. You might recognize a Roxy Paine Tree from our own National Gallery of Art Sculpture Garden here in Washington, D.C.
The Leading with Landscape conference took place inside the NC State Hunt Library, a newly opened building with architecture and landscape by Snohetta. This site employs a state-of-the-art bioretention facility on the southeast side of the building as the grade slopes down toward Lake Raleigh.
Lastly, on Saturday, I rode from the center of the Research Triangle into Downtown Durham via the East Coast Greenway – a small portion of an expansive trail network that runs along the entire eastern seaboard. This piece of the Greenway is a historic rails-to-trails transformation that has evolved from the original timber and tobacco industries and connects into the American Tobacco Campus, an example of a redeveloped industrial campus.
If you'd like to learn more about, What's Out There: Raleigh-Durham-Chapel Hill, visit The Cultural Landscape Foundation.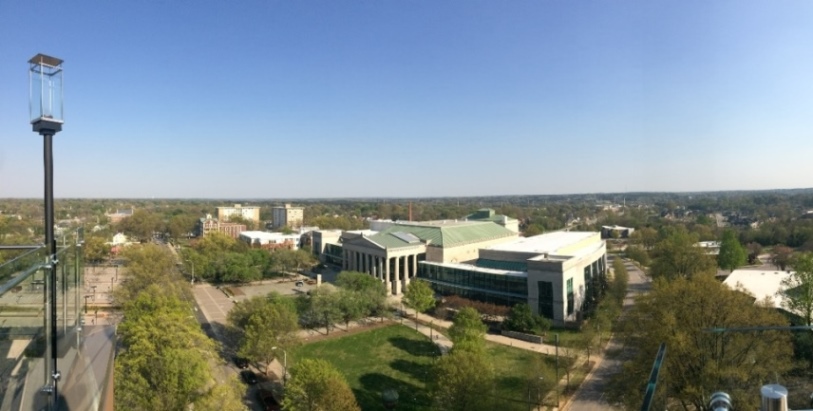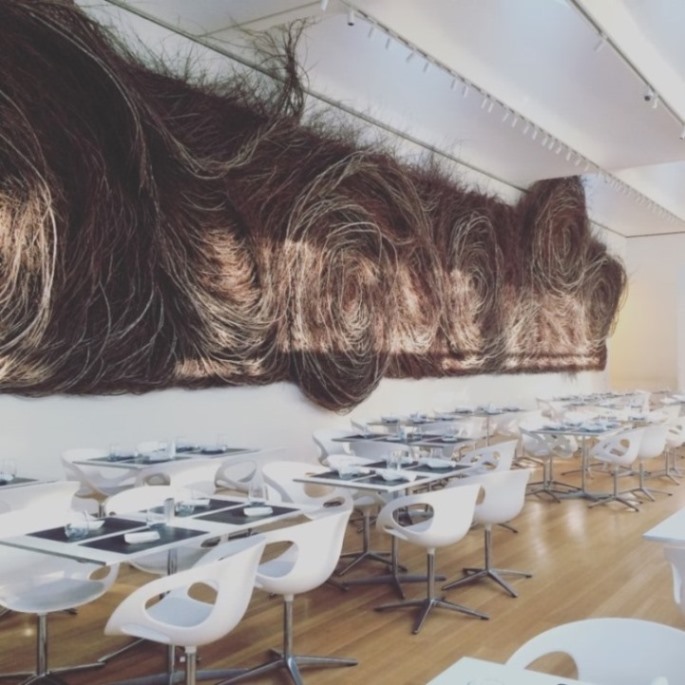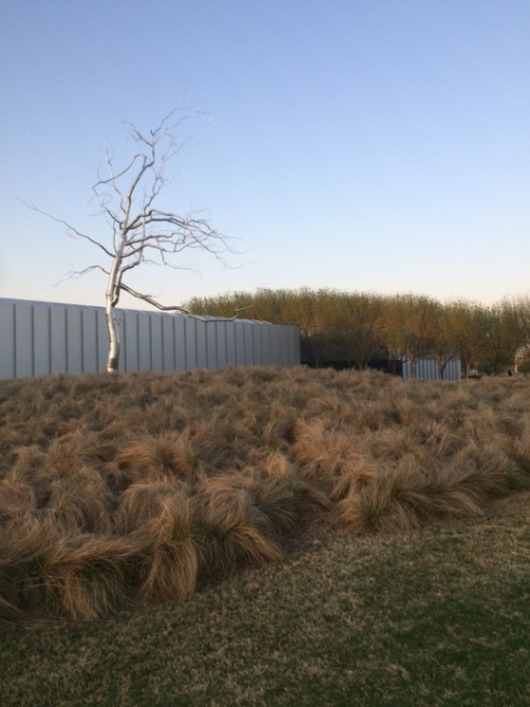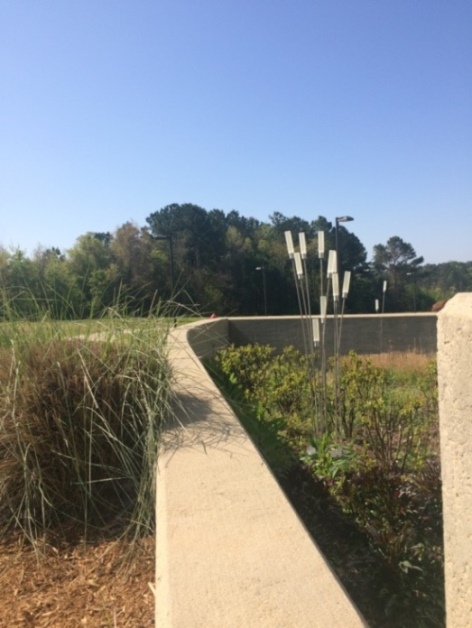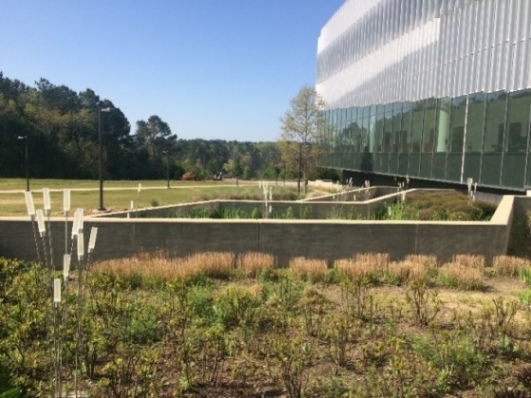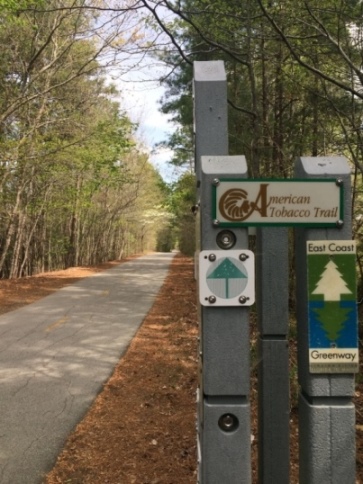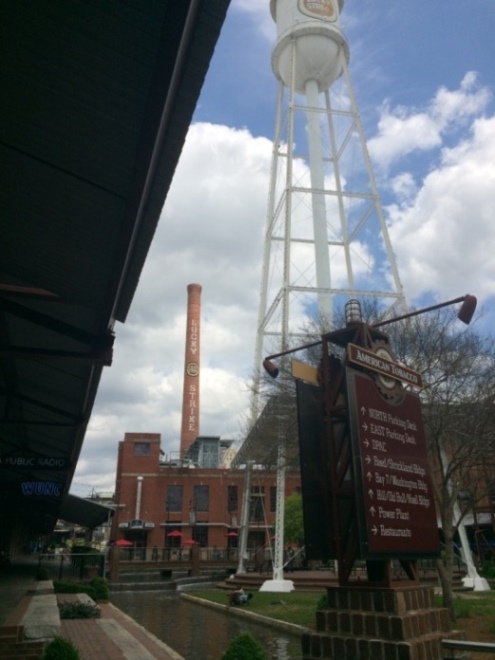 All photos by Julie Matthews