Casa Luna Wins 2020 AHM Builder and Fine Design Awards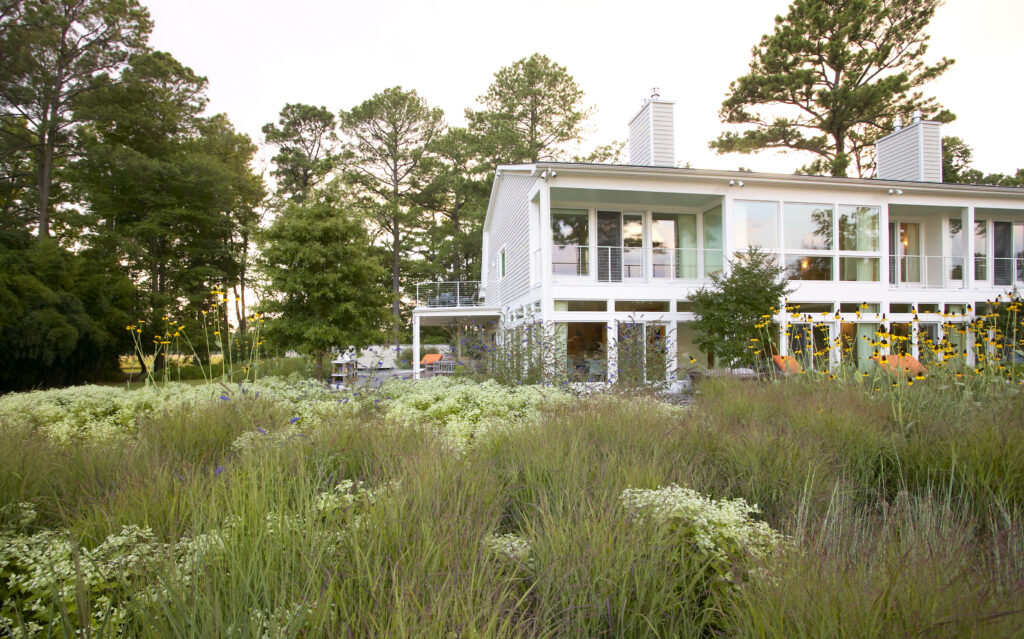 OvS is honored to receive a 2020 Annapolis Home Builder and Fine Design Awards. Our work at a residential garden in Easton, MD has earned first place for Design Excellence in Landscape Architecture.
Principal Eric D. Groft, FASLA, who led the firm's design efforts at Casa Luna said, "Casa Luna is a haven that melds easily with nature. Plants allow the property to respond to changes in light, wind, and season and mimic the ecological systems of the coastal meadow and contribute to the complex biodiversity of the region."
This year the judges reviewed 66 projects which required evaluating project descriptions and considering them in relation to over 800 photographs. Of the 66 entries, 33 different projects won awards.
The Annapolis Home Builder and Fine Design Awards recognizes achievement in the custom building, architecture, landscape, and design fields. Casa Luna and other award winner will be featured in the January/February 2021 issue of Annapolis Home Magazine.