Recently, Oehme, van Sweden Principal Eric Groft attended the 2015 Architectural Digest Home Design Show at New York City's Piers 92 & 94.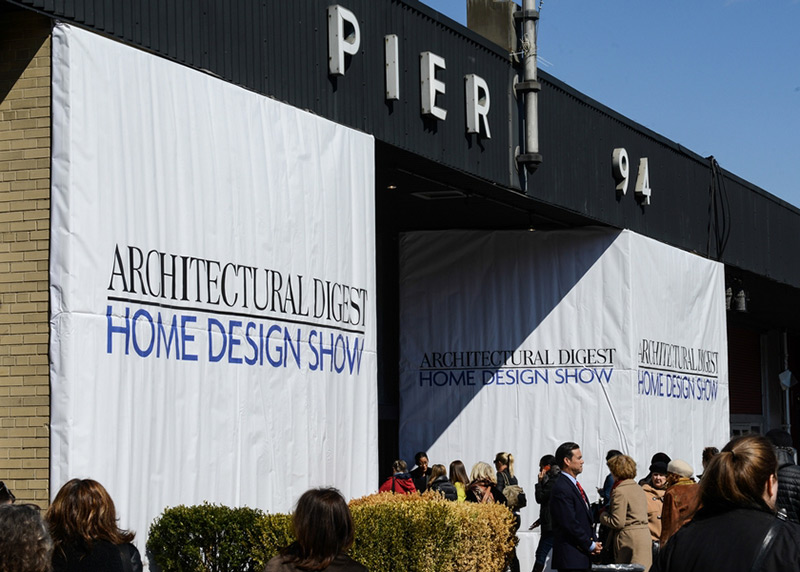 The annual show boasted the finest home and garden furniture brands, designers and dealers as they displayed their latest innovations. The four day event – which took place March 19 through March 22 – highlighted more than 400 premium brands and allowed the design industry's top professionals to shop, find inspiration and celebrate the next season's design trends.
Keynote speakers included Architectural Digest Editor-in-Chief Margaret Russell, Martha Stewart and renowned architect Alexander Gorlin. Discussion topics were varied and included topics relating to architecture, socializing brands through social media, and integrating furniture and art.
Eric was accompanied by Chad Newcomb and Ann Priftis of ClarkPriftis Art – collaborator on the renowned Faberge Big Egg Hunt of 2014.
While at the show, Eric encountered long time architectural collaborators Elizabeth Demetriades and Patrick Walker of Demetriades + Walker. Known for their innovative approach to modernism, sustainability and harmonious site integrations, Demetriades + Walker collaborated with OvS to design a 25-acre property in North Salem, New York as well as the Boardwalk House in Sagaponack, New York.